135compact.com

35mm ultra compact cameras Samsung Fino 105 SE




The Samsung Fino 105 SE is a 35mm film camera of the mid-range series. The camera was also sold as Maxima Zoom 105 GL. It was first released in the early 2000s when the digital market became a real market, as the camera was cheap, it had some success. It has a moderate zoom that covers 38-105mm in a very small body. There was a date version. There is little reliable information on the camera except a manual. It had a predecessor, the AF Slim Zoom with a more luminous, 35-70mm lens. It has quite a variety of modes. Its main features are:

38-105mm F5-12.7 lens, 6 element in 5 groups, autofocus with focus lock, min. focus 0,8m
Electronic shutter, 1/300-1/3, 1-60s (!) bulb mode
Size 113x64x42, Weight 220 gr. including battery, film and strap
50-3200 ISO, automatic DX coding, automatic film advance, special modes: bulb, infinity mode, red eye reduction, self timer, portrait zoom, consecutive shoot, 4 flash modes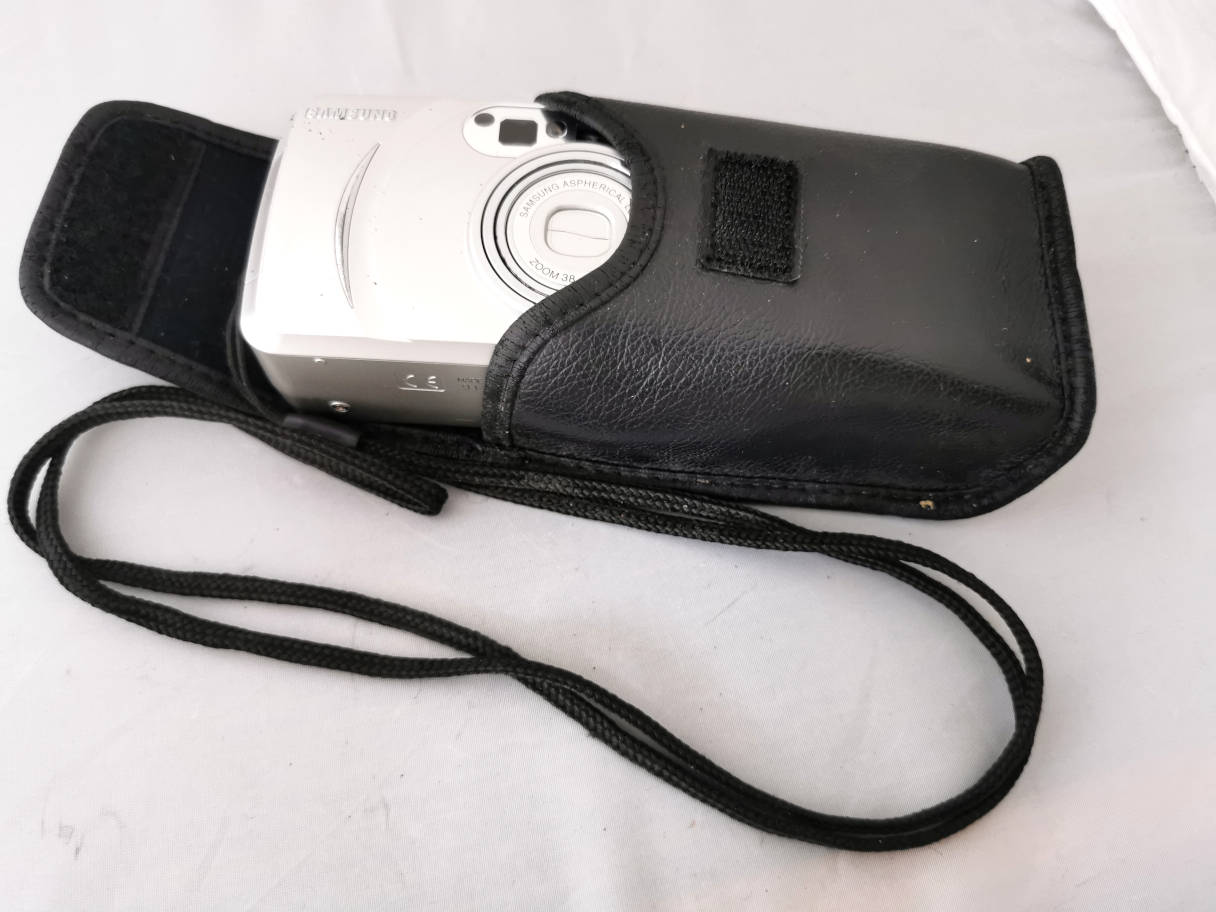 Camera, strap and bag.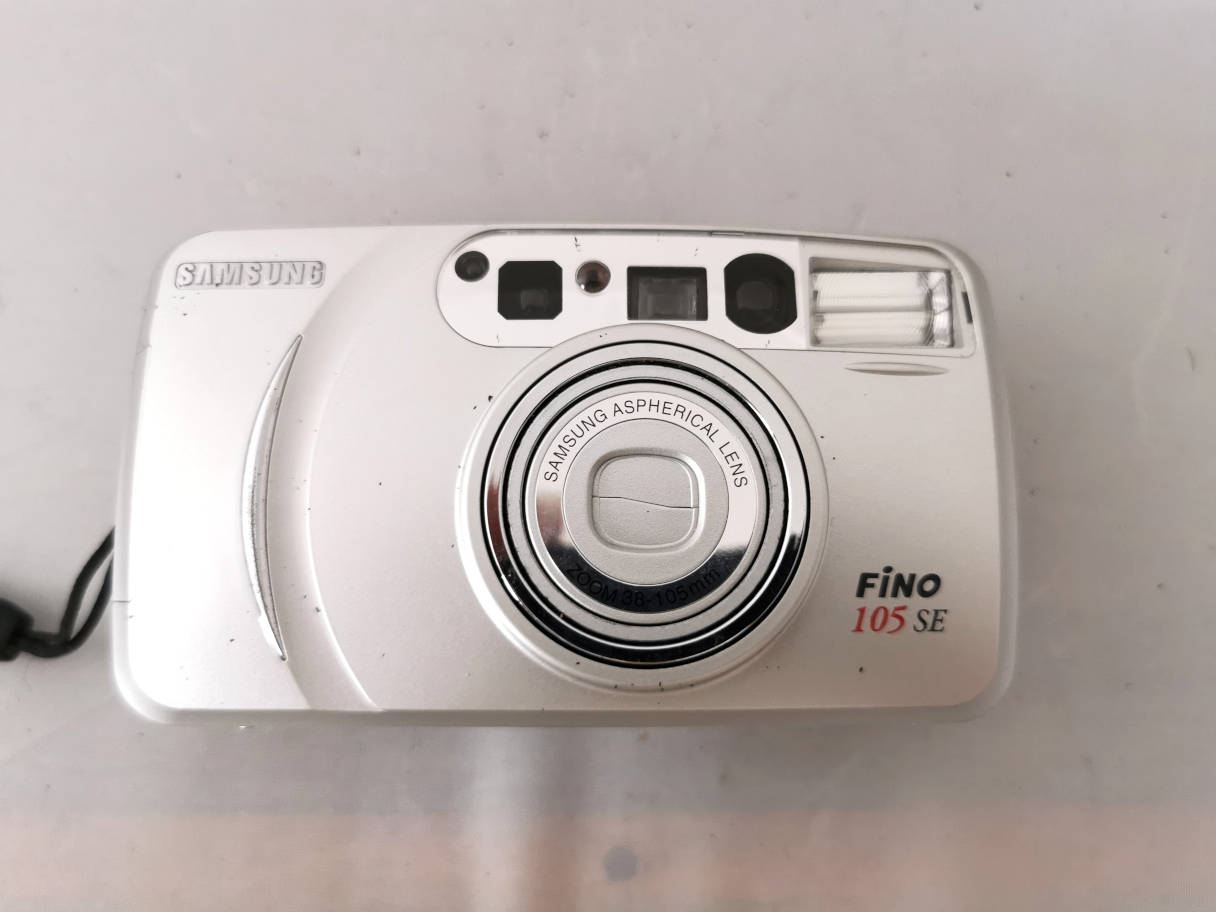 Camera front closed.
The flash is set automatically. Flash guide number only ~12 (m/ISO 100, Samsung gives the value for 200). The lens moves automatically to 38mm.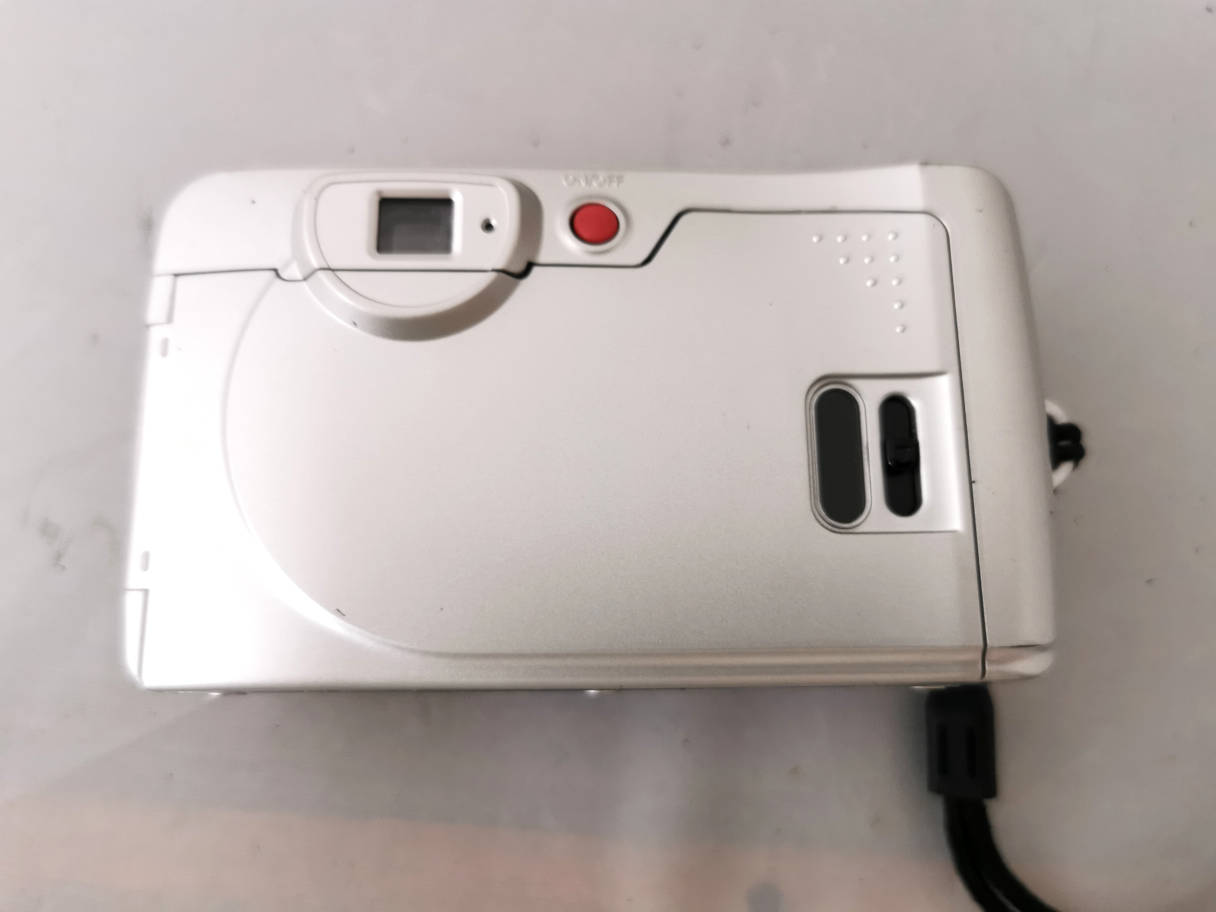 Camera back. Viewer with LED for flash and AF. On/off button. Film type window.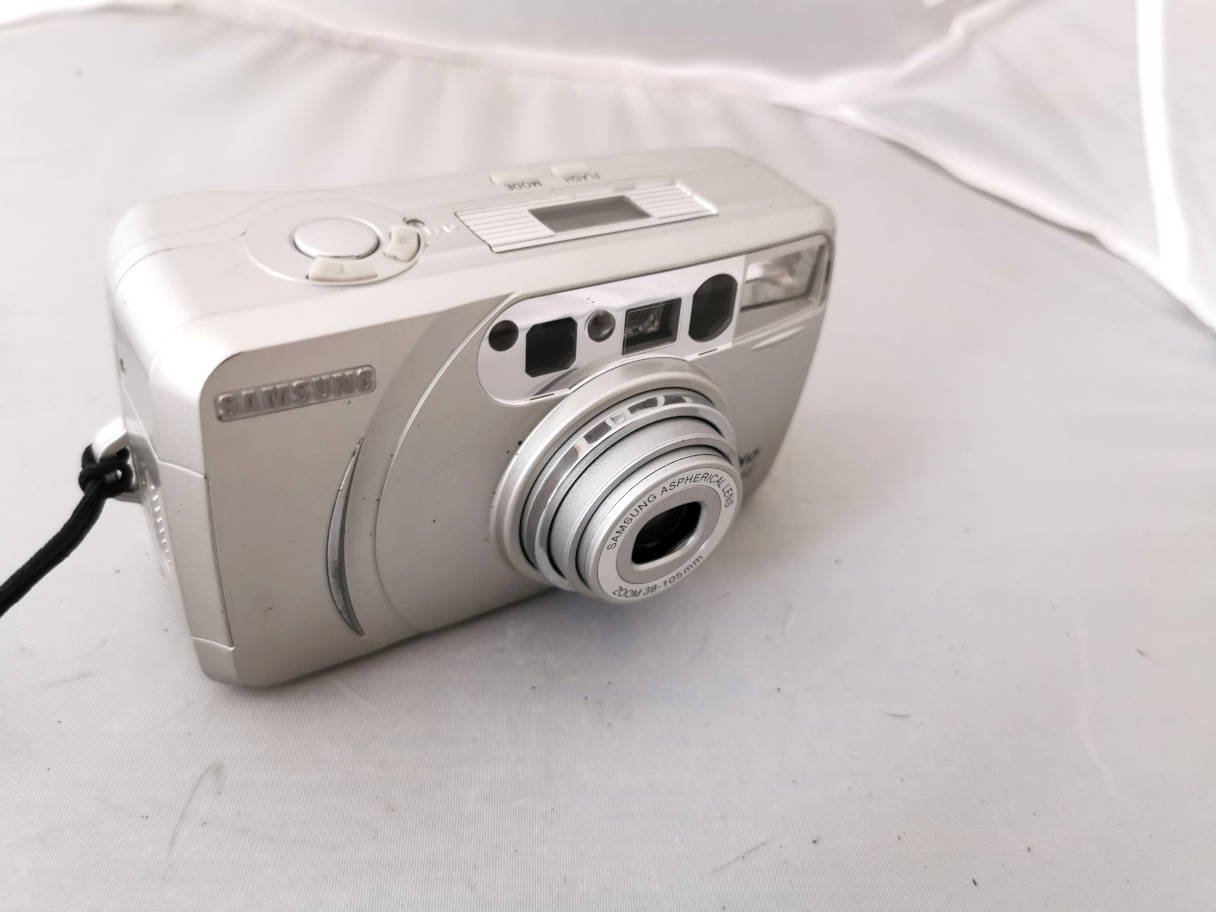 The lens set to wide position, 38mm.
Battery compartment on the left edge, takes a CR2 battery.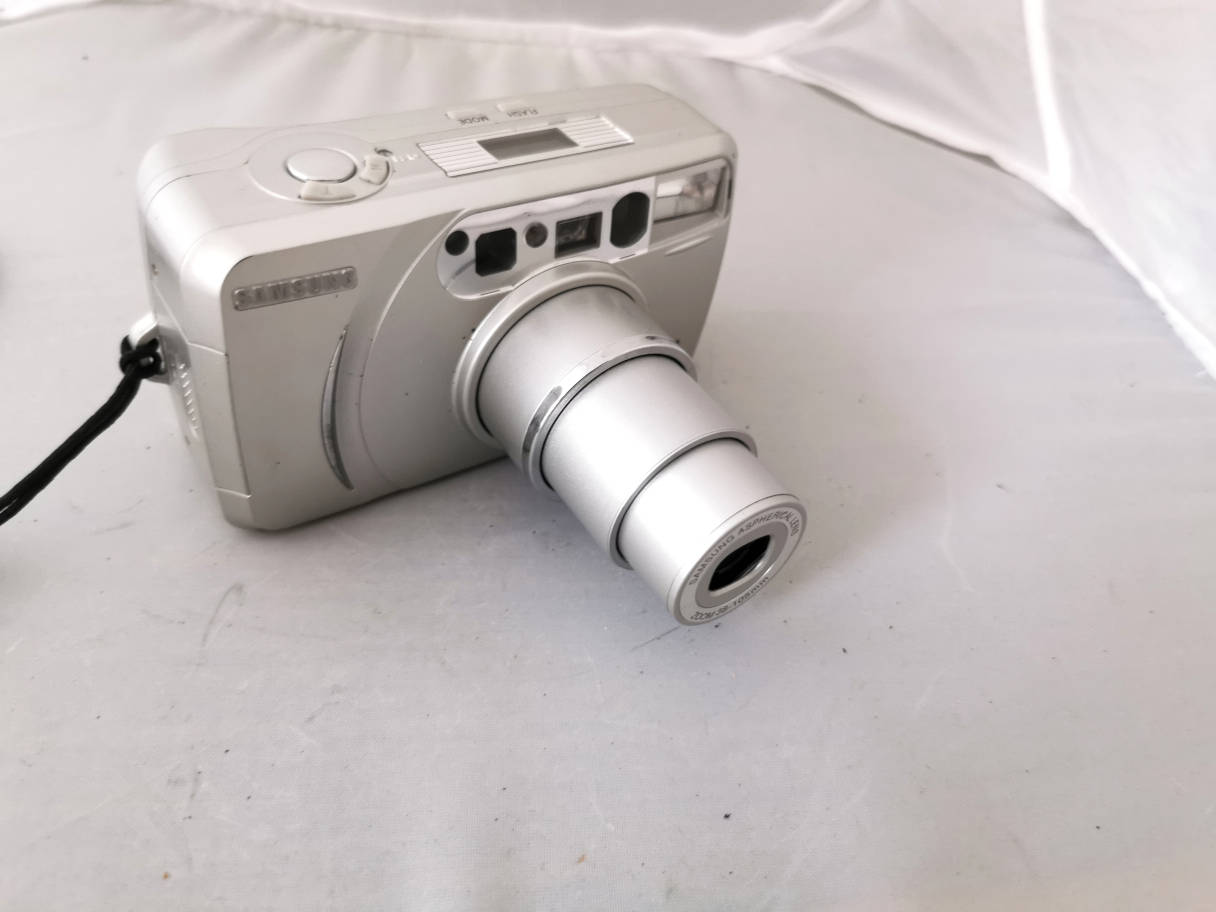 Lens moved out to its tele position, 105mm.



View from above Mode button, flash mode button. Mid roll rewind.
LCD screen (flash off set, no film in camera).
Shutter release button.
Wide/Tele buttons.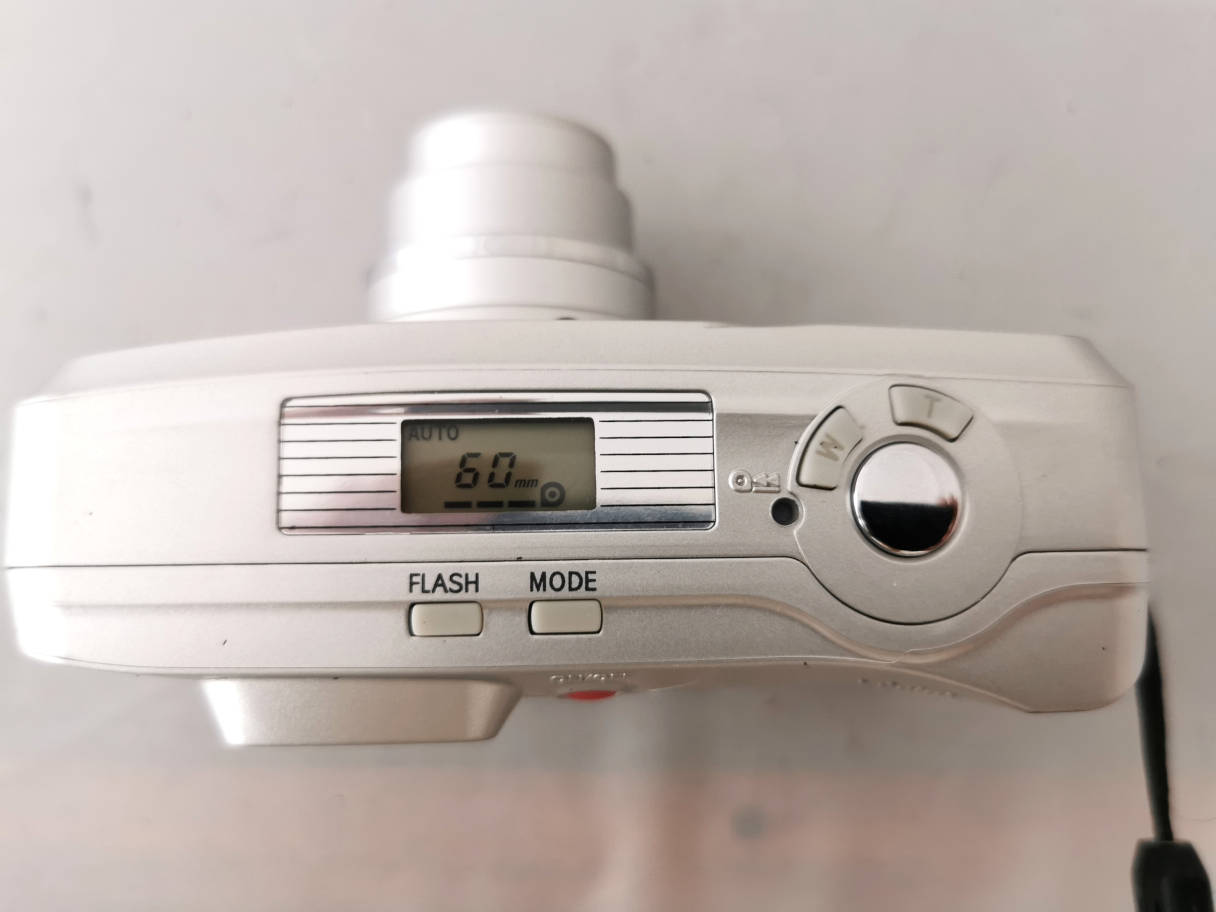 After touching the
Wide/Tele buttons, the focal length shows for 2 seconds. Auto setting and film in camera.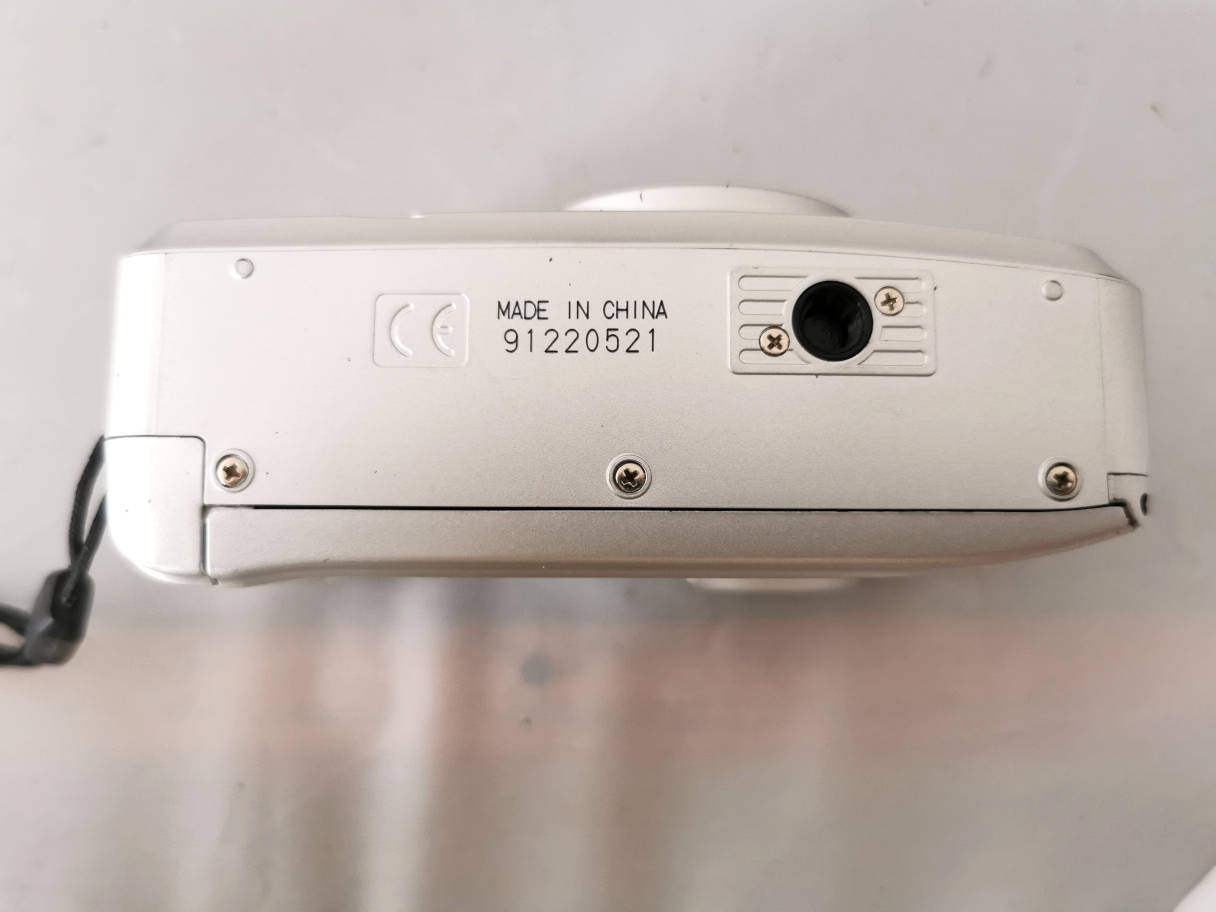 View from below. Tripod socket.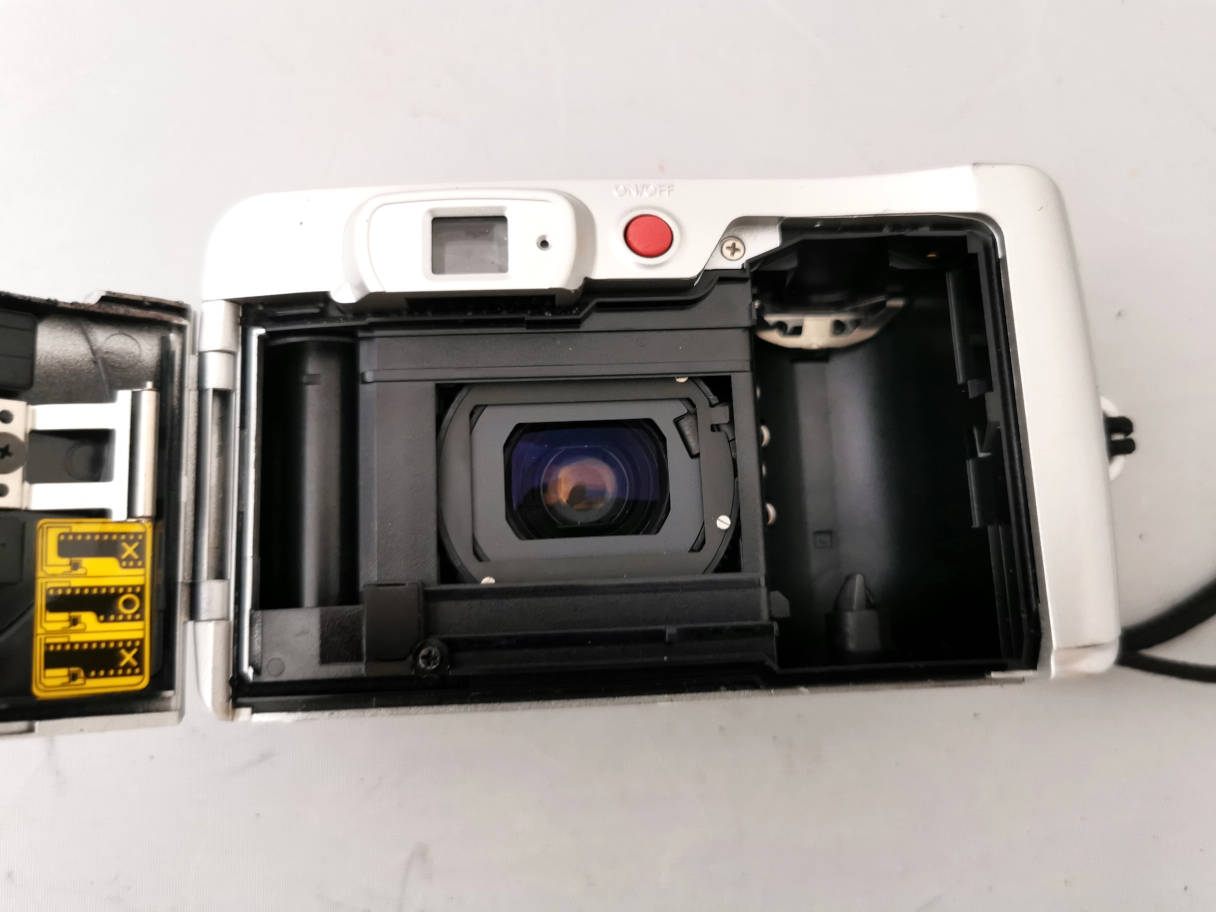 Film compartment.

This camera is easy to use. Autofocus is responsive and works well. Putting a film is easy as well, you drop the film, tear the film leader up to the mark and that's it. The camera winds it automatically. It has a variety settings if needed, the menu is very easy to access on a big clear LCD screen.

The pictures are sharp, the lens isn't luminous. It's a good point and shoot camera with a moderate wide angle zoom lens, good picture quality, nice finish in a very small pocketable body. It sets the flash on from start, but there is a flash off mode. There are some special modes which are quite unusual: Bulb means shutter open as long as you press the shutter, limit 60s. Continuous shooting mode is rare as well.

A nice camera with some shooting options.