135compact.com

35mm ultra compact cameras Premier PC 845D




This is a very basic compact camera. I got it for next to nothing, so I tested it nevertheless. There is little information about it. There is a version without date back. The camera comes from Taiwan.

Its main features are:

34mm F3.5 autofocus lens, min. focus ?m
Size 125x70x48, Weight 275 gr.
Limited DX code for ISO 100 - 400 (only 2 contacts), auto wind, AE, flash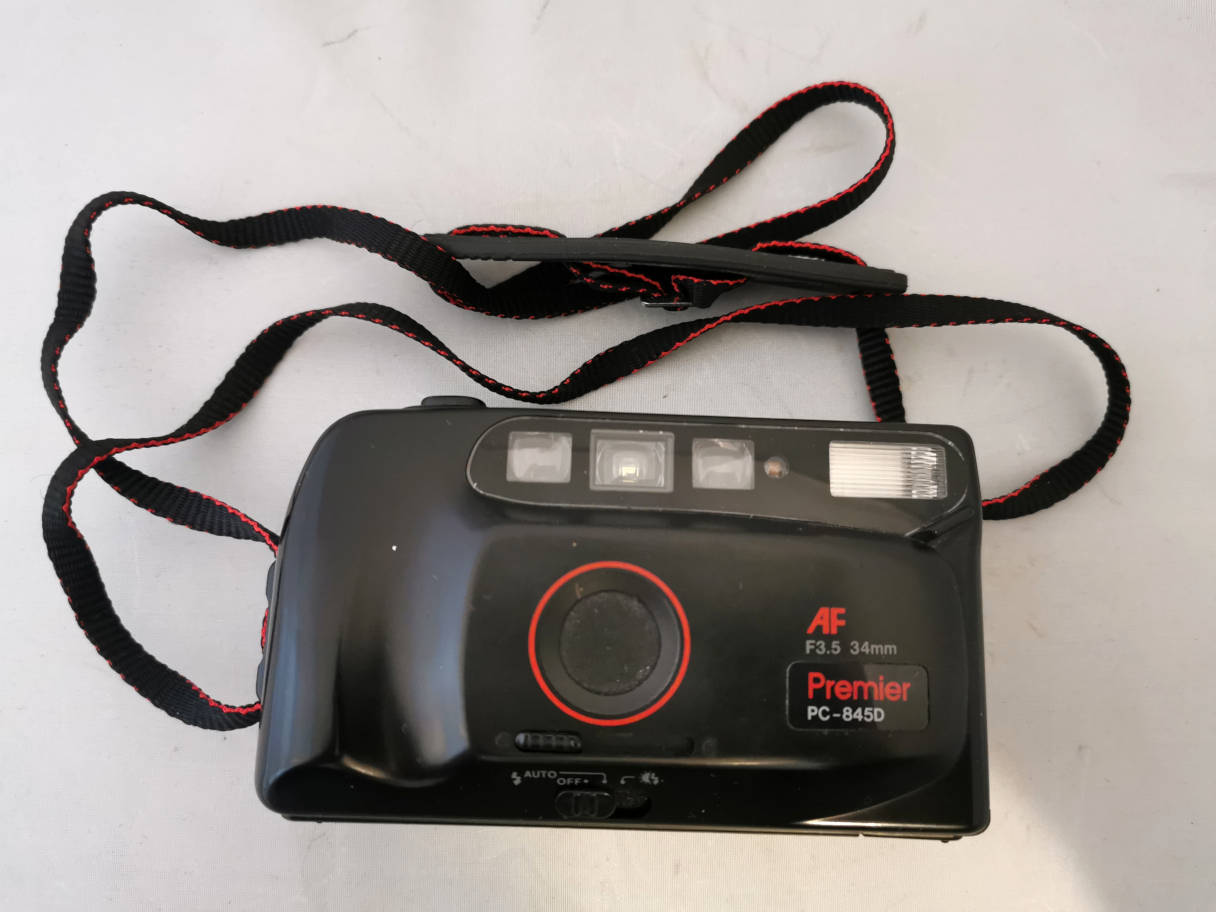 Front closed and strap.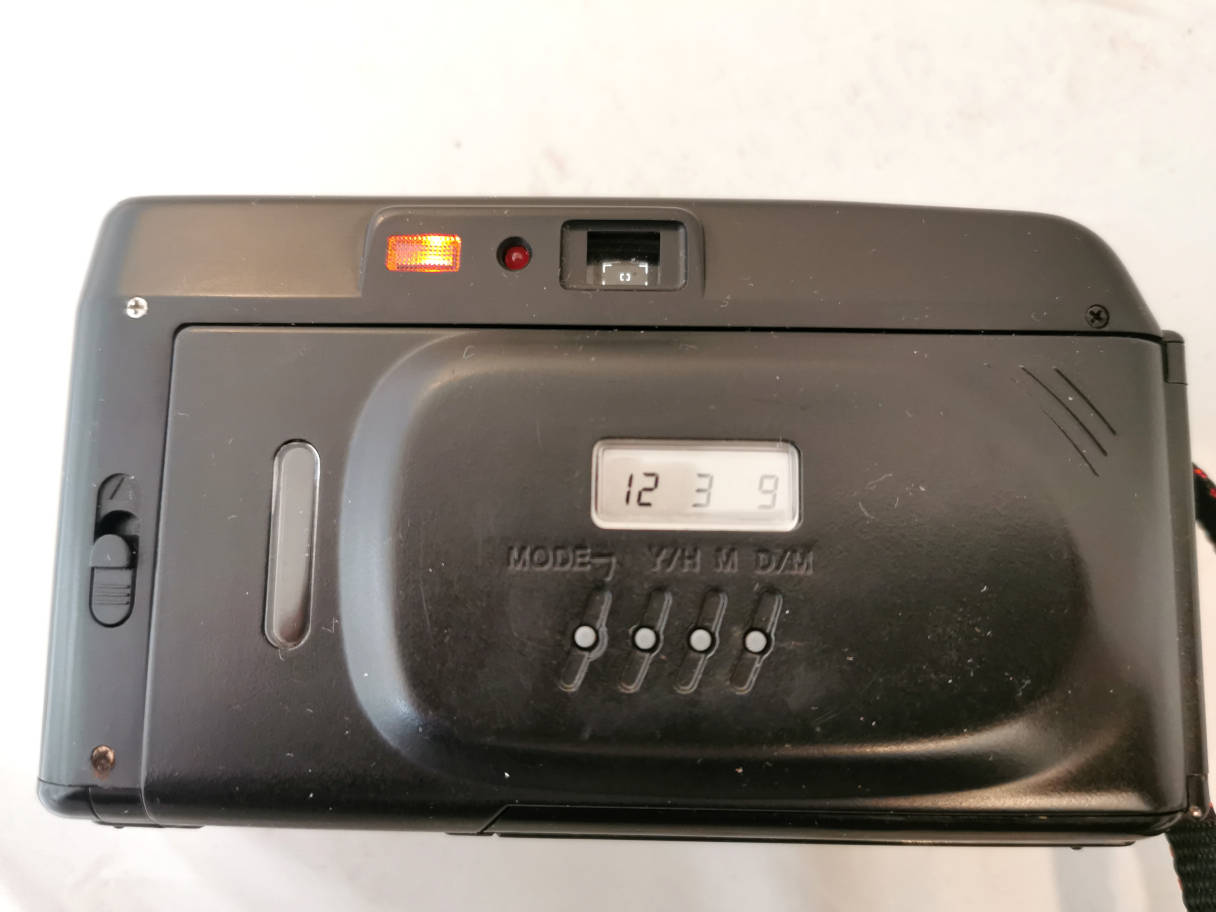 Back view. Flash charged, Viewer and focus OK lamp
. Film type window. Date unit, date will go up to 2019.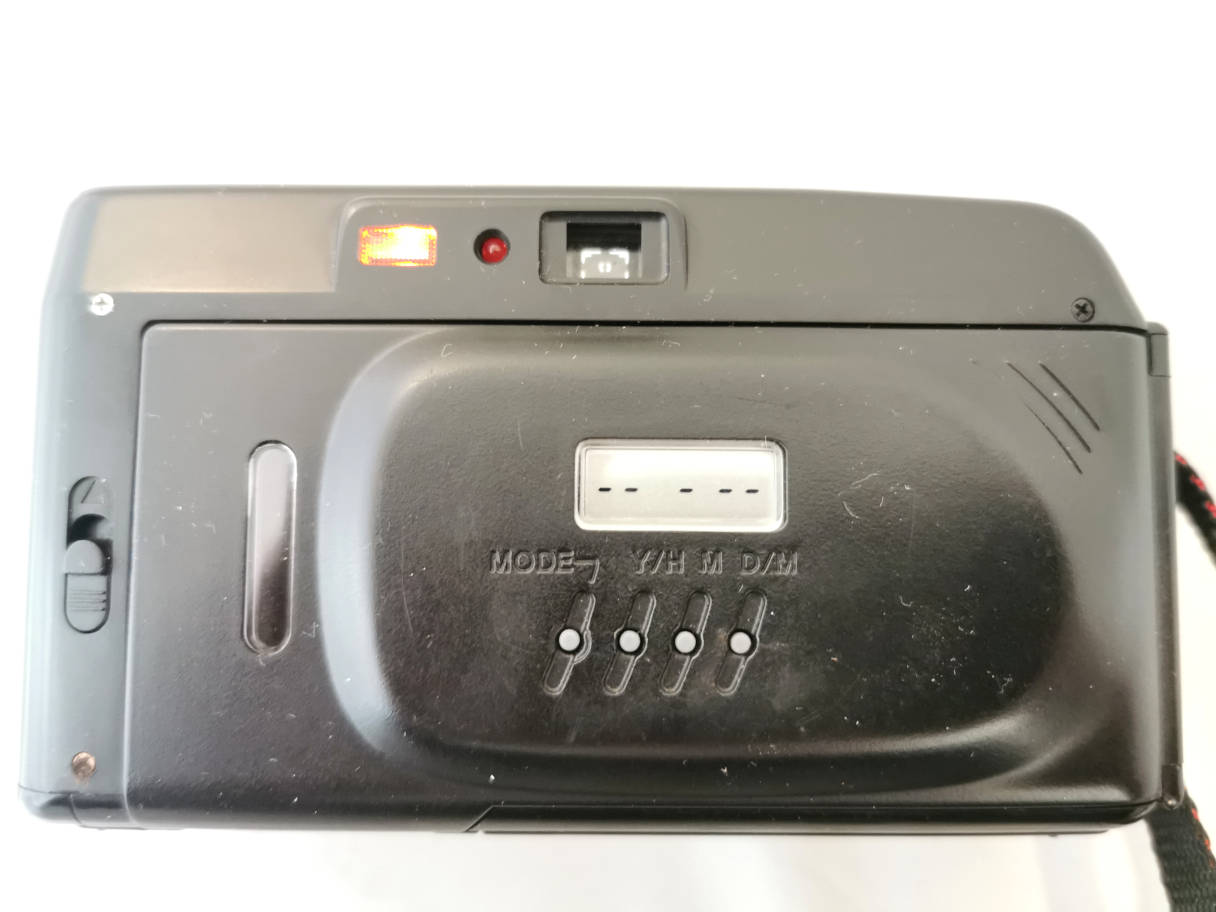 No date imprint setting.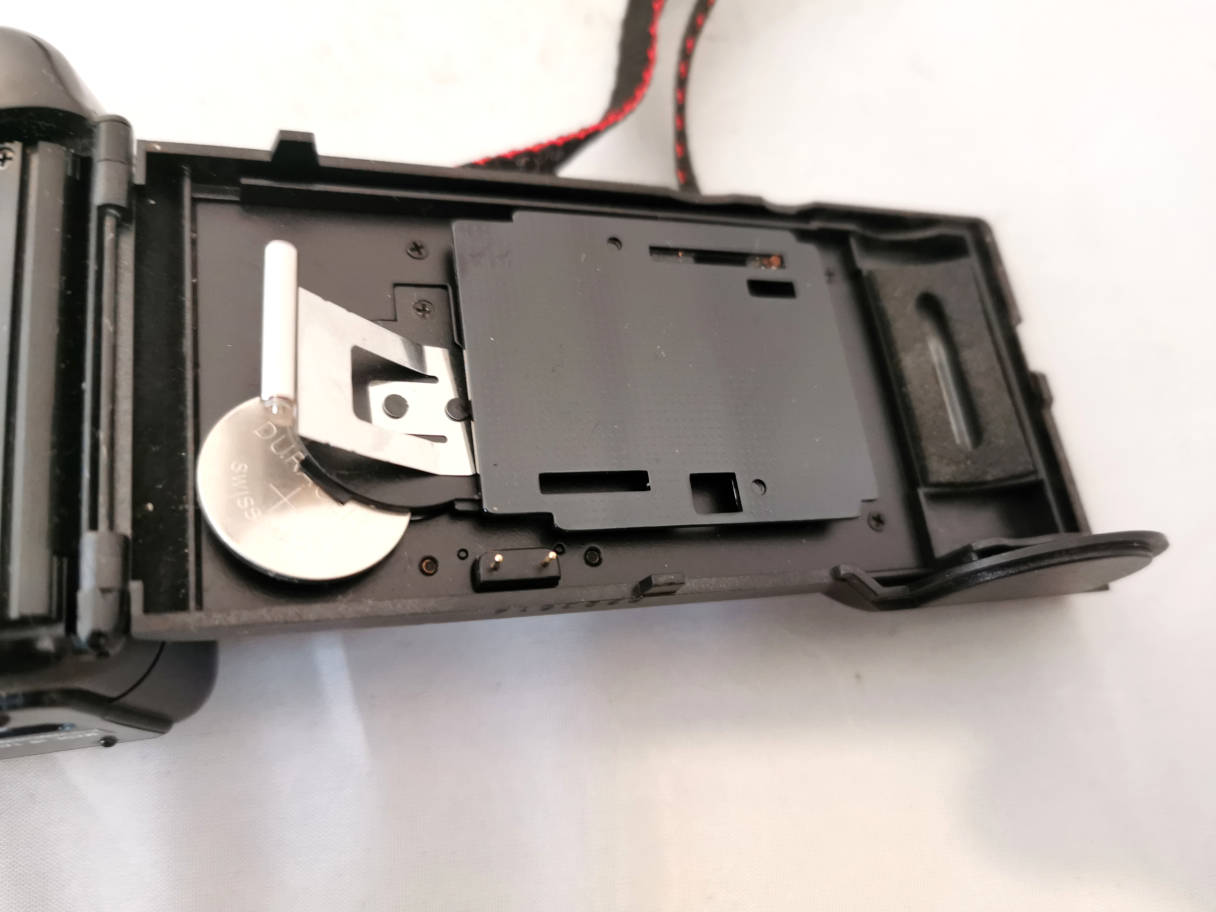 The date unit needs a separate CR2025 battery.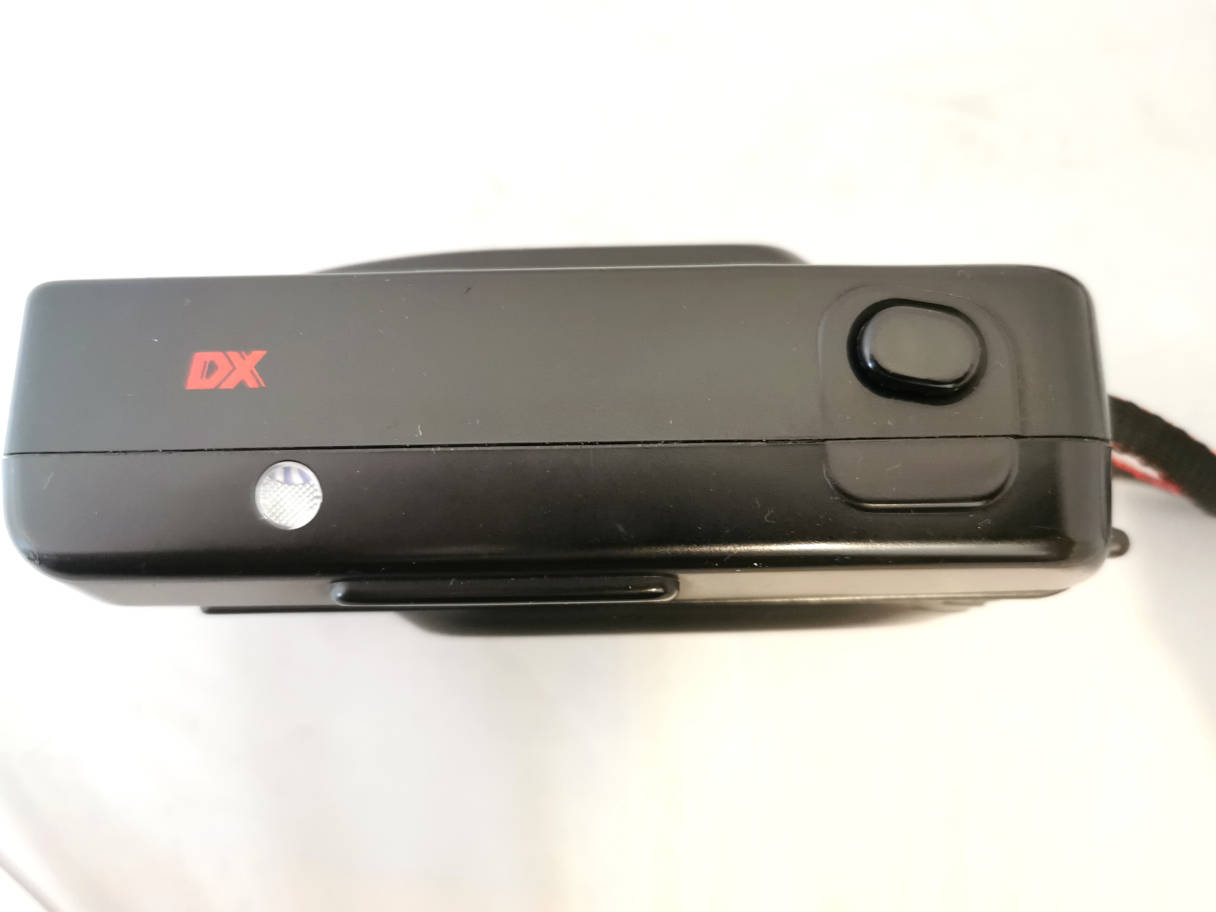 Seen from above. Film transport indicator and shutter button.



Seen from below. Mid roll rewind and tiny mechanical counter. Battery compartment (takes 2 AA batteries). No tripod socket.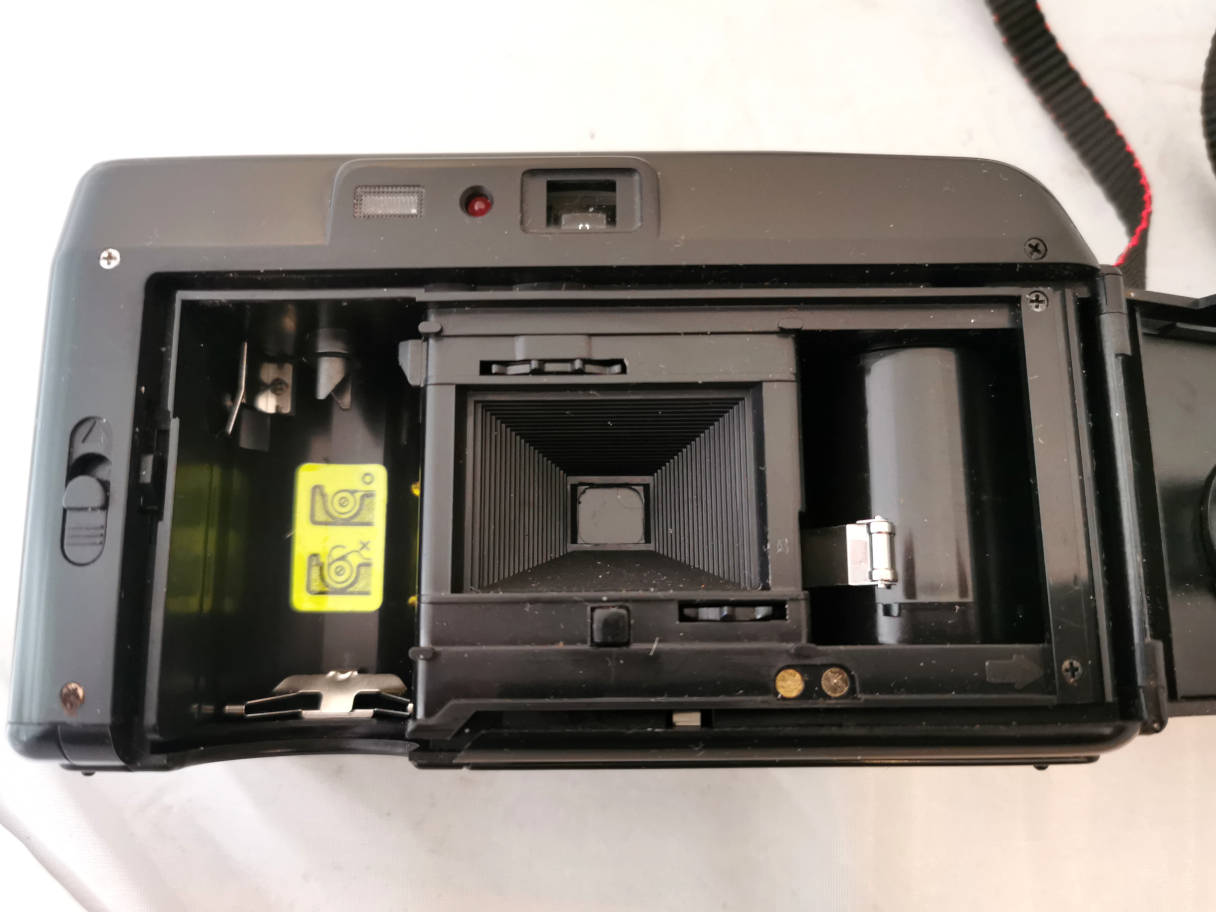 Film compartment open.

This camera is incredibly basic. You switch it on and push the shutter button, that's all. There are no features except flash. The camera has an autofocus lens, but you don't hear anything moving. Point and shoot as basic as possible. The camera is quite big and heavy.