135compact.com

35mm ultra compact cameras Konica Z-up 140




Konica made several ultra compacts in different lines. The non-zoom optics are all moderate wide angles of 35mm focal length. Only the Big Mini F opens up to F2.8. As it is also the smallest of the Konicas, it's the most expensive. The A4 is much cheaper, so it's a good alternative. And then there is the Lexio 70. It goes from 28 to 70mm and it has impressing data at the wide end: F3.4. So it's as good as the other 28mm premium ultra compacts which all open up to F3.5.

The Z-up 140 shown here is one of a better mid range series late models, the Z-UP zoom series has many models and style variants. This one was launched in the mid 2000's. Its main features are:

38-140mm F3.5-10.2 Konica lens, 10 elements in 9 groups, autofocus with focus lock, min. focus 0,8m
Electronic shutter, 3.2-1/280
Size 120x68x55, Weight 290 gr.
25-3200 ISO, automatic DX coding, self-timer, automatic film advance, exposure correction +1.5EV, infinity lock, several modes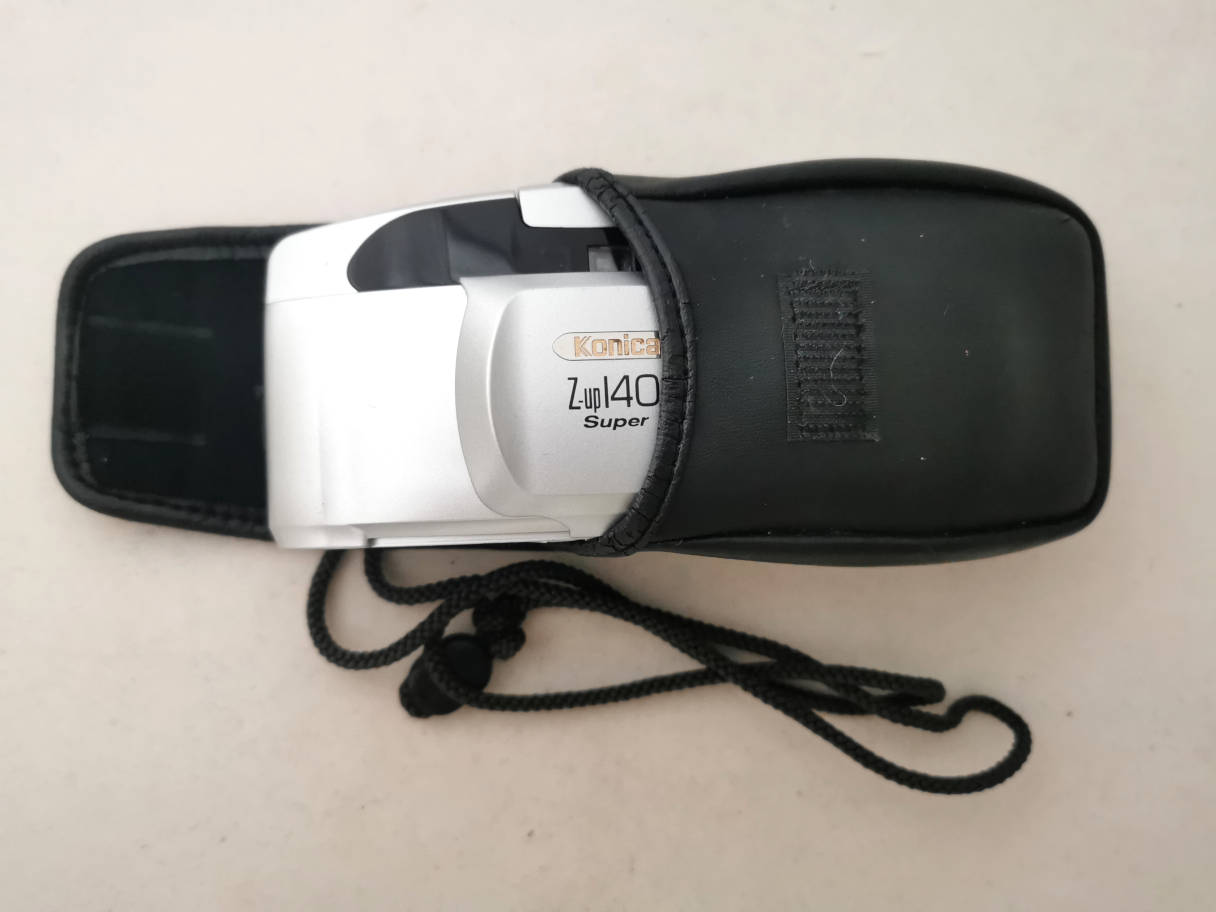 Camera and original pouch.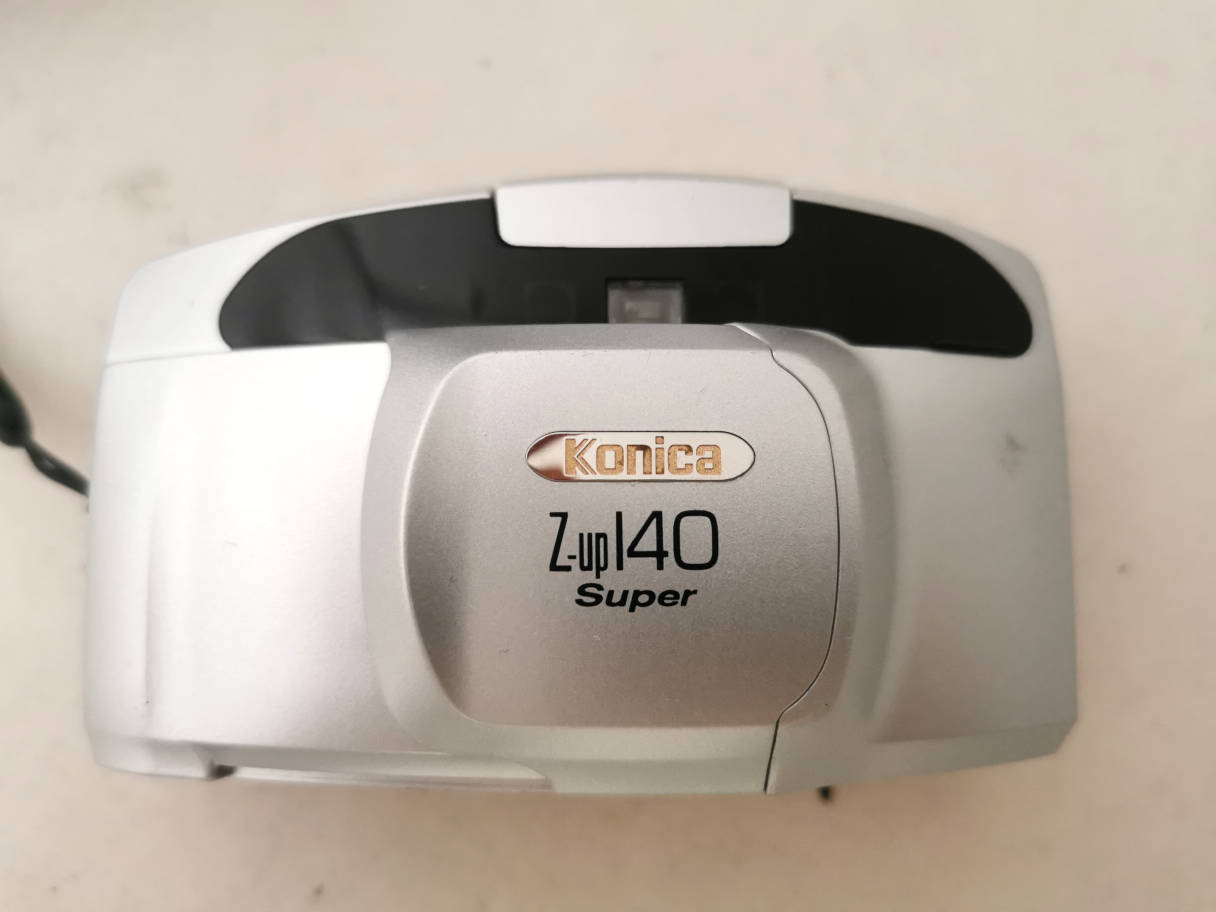 Camera front closed. A rounded, Olympus Mju-like design.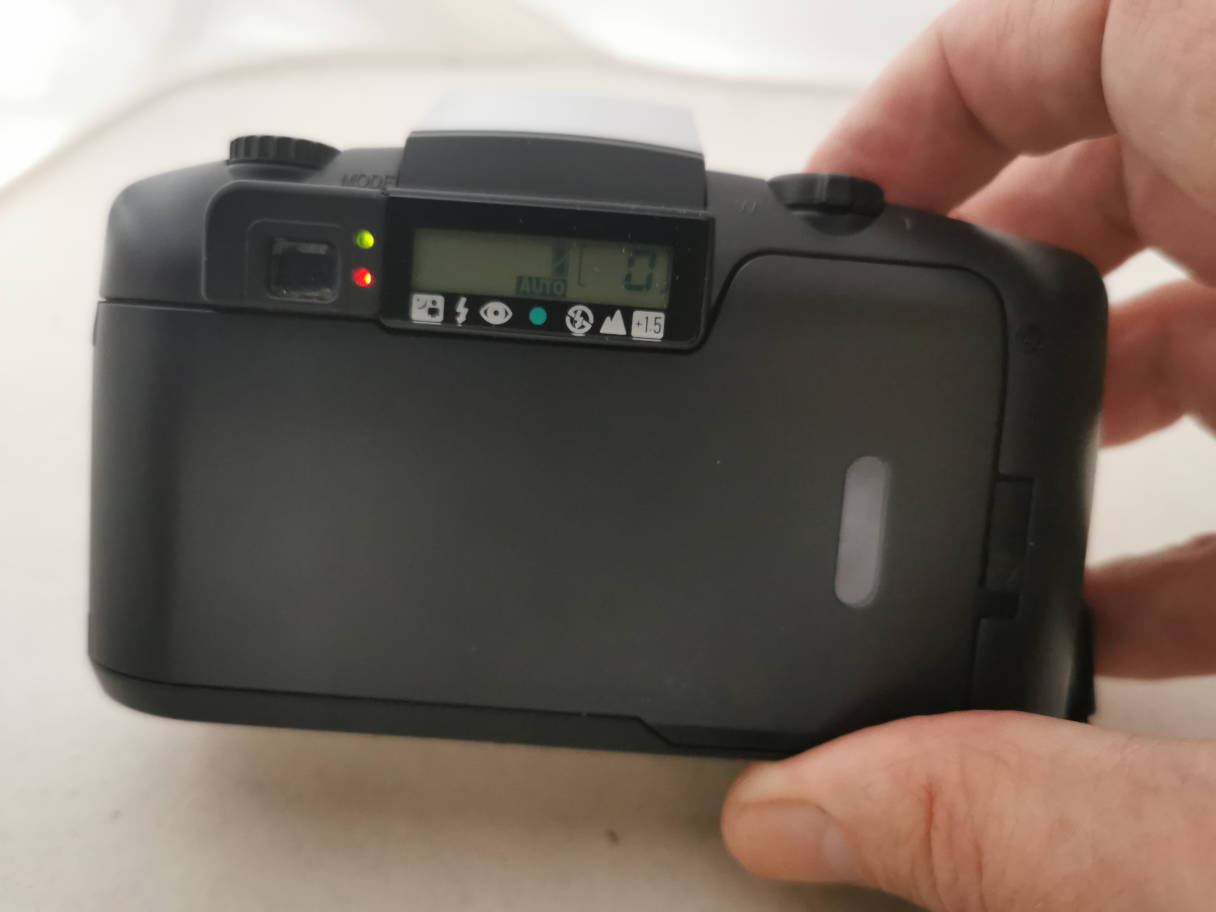 Camera back. On top: mode dial, viewer
,
Tele/Wide switch Small LCD screen.
Film indication window. Next to the viewer: Focus confirm and flash warning lamp, they light if you half-press the shutter.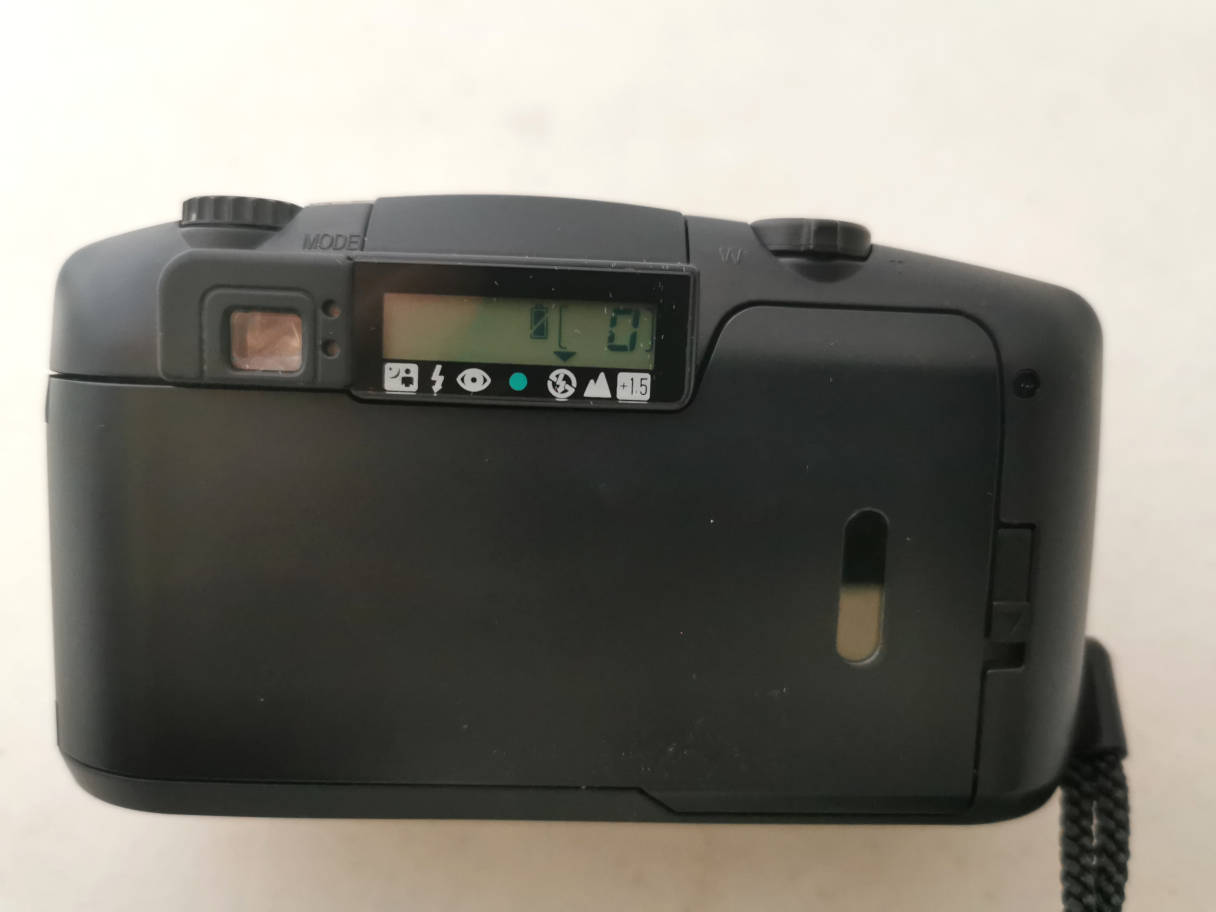 Set to flash off. Attention, keep your fingers off the flash, it drives in quickly when set to "off".
Camera sets auto flash as default.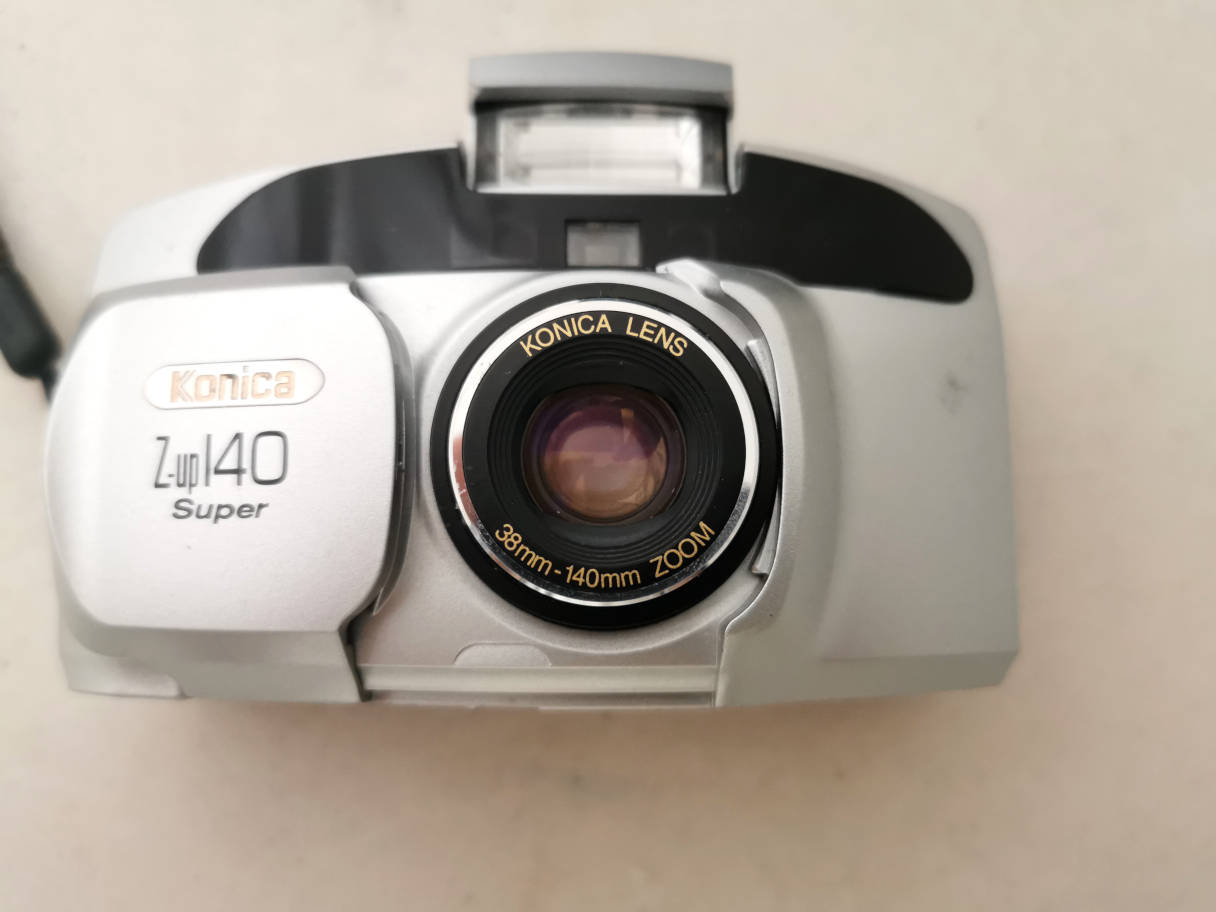 Camera switched on. The flash pops up.
Flash guide number ~26 (!!) (m/ISO 100). At the wide end it will light up to 7m!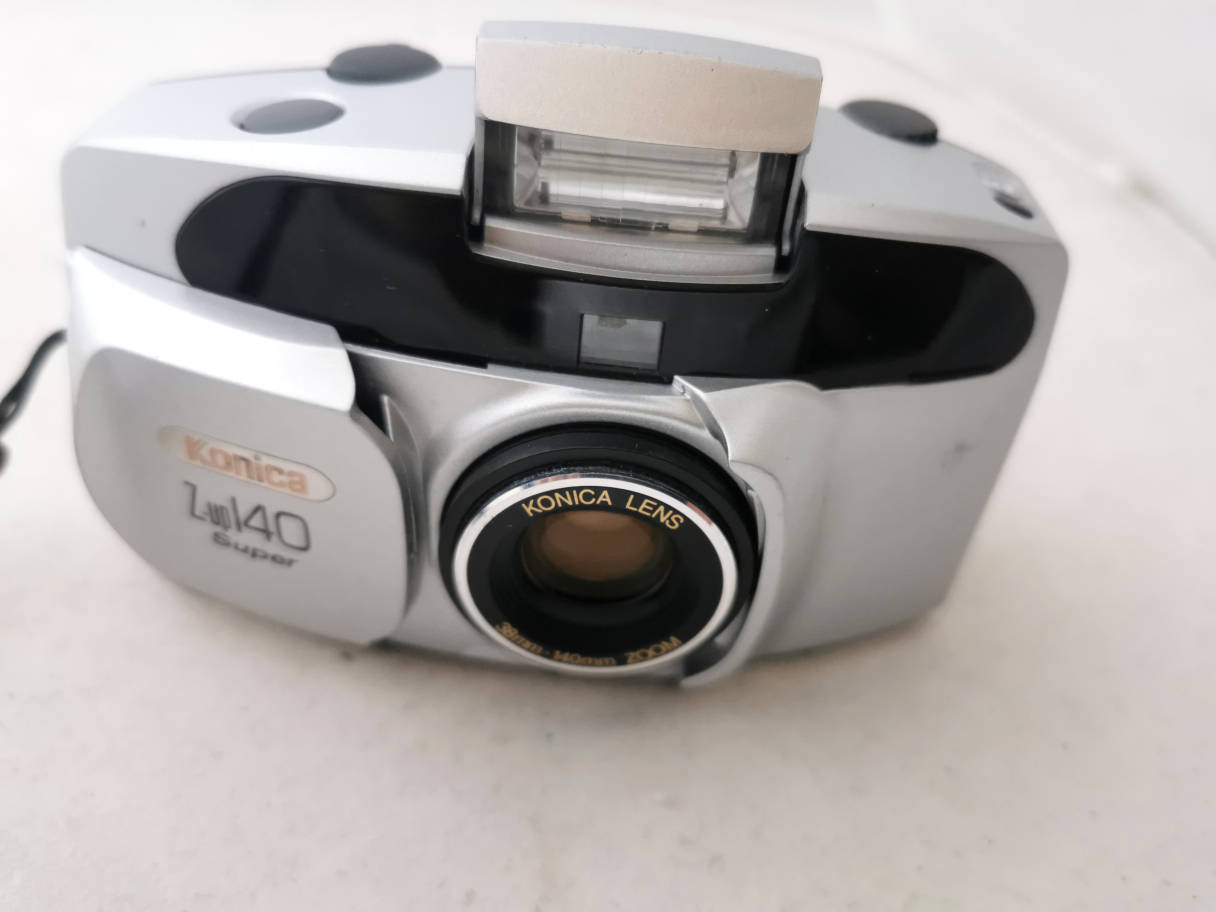 The lens only moves out a little to wide position.

Lens moved out to impressing tele position.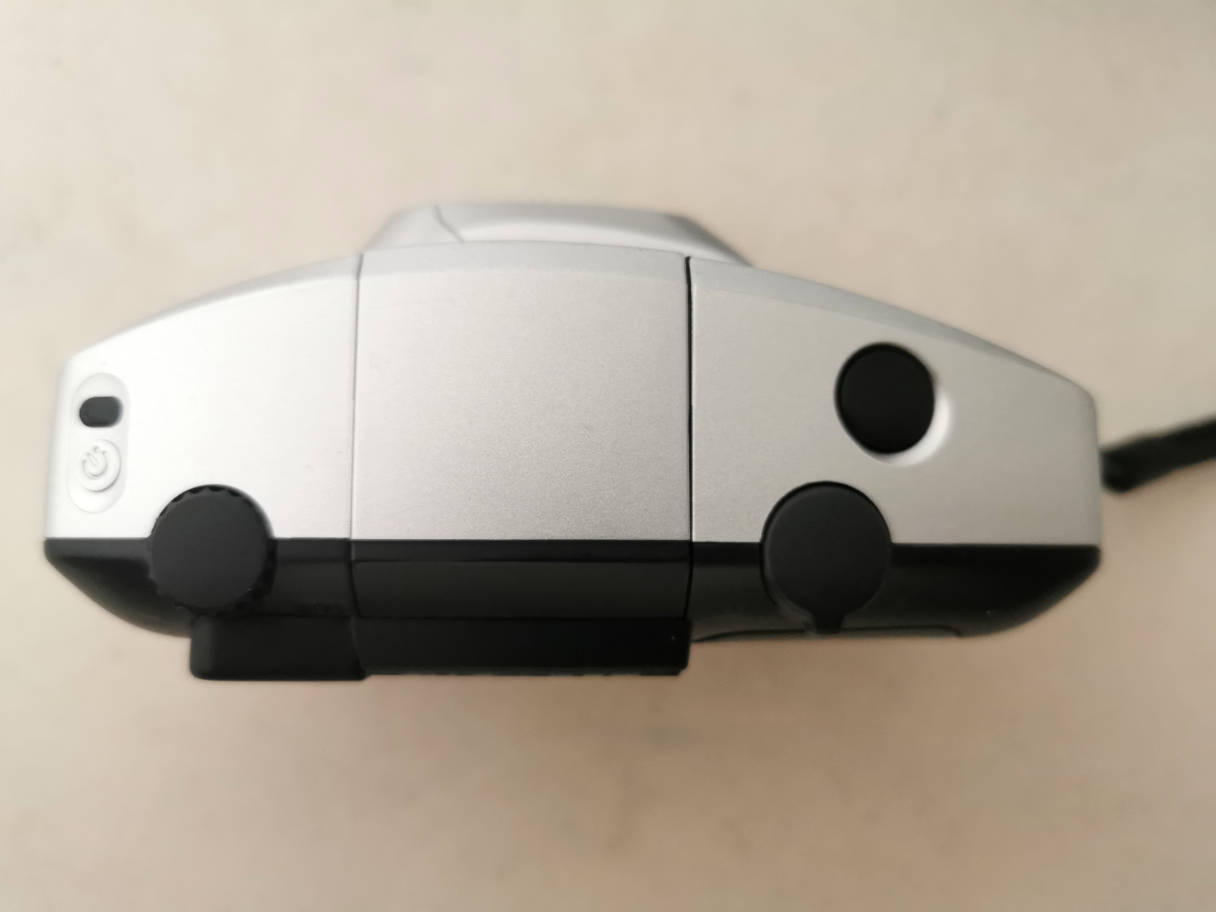 View from above.
Self-timer, shutter release.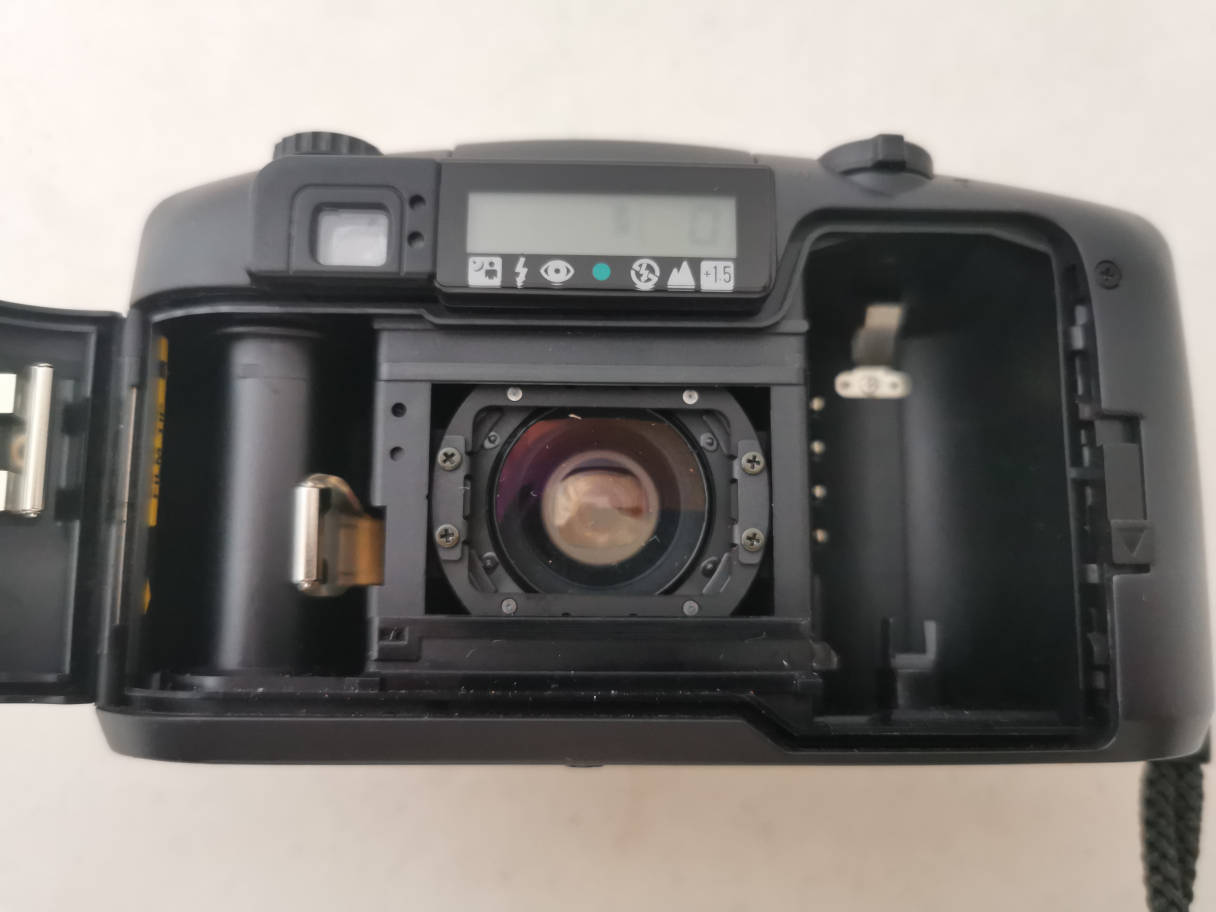 Back open.
The film leader is safely engaged when you close the back.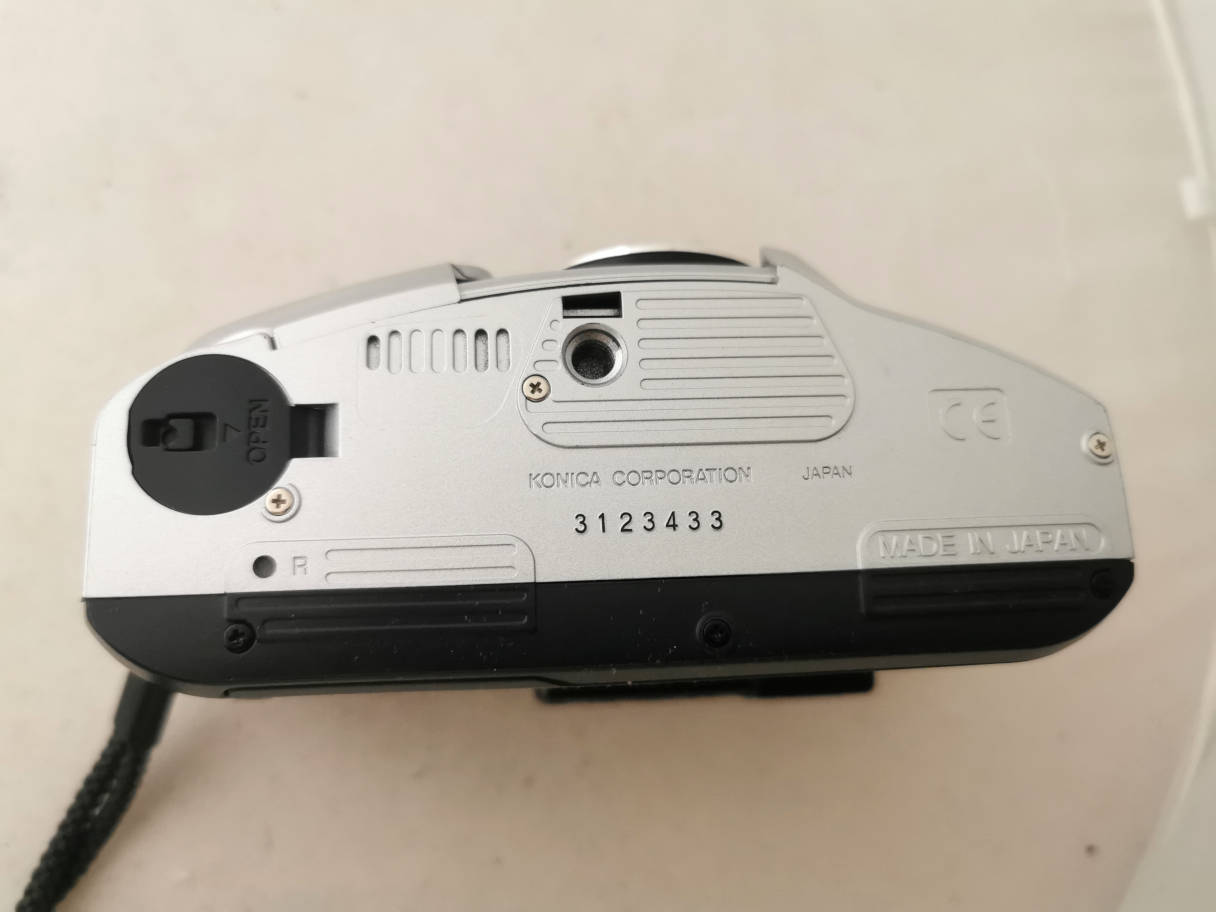 View from the bottom.

Tripod socket. Battery compartment. Takes a CR123 battery.



This camera is easy to use. Autofocus is responsive and works well. Putting a film is easy as well, you drop the film, tear the film leader up to the mark and that's it. The camera winds it automatically. It has some manual settings if needed, the menu is very easy to access on a small LCD screen

. In comparison to the ultra compacts, this is mid range quality, but on the better end. The lens is good at the wide end, as good as the non-zoom lenses, and it has an impressing zoom. There is no better possibility if you want a compact zoom that long. If you zoom at close focus and use flash, the results are superb. Seen the zoom, the camera is relatively small and light. There is the above mentioned Lexio 70, but seen the zoom of 140mm, you will hardly find a better one so small and light.



It's a good point and shoot camera with a moderate wide angle and impressing zoom lens, good picture quality and nice finish.