135compact.com

35mm ultra compact cameras Konica Pop EF 80



The Konica Pop EF 80 is a very basic compact camera. I got it for next to nothing in a thrift shop, so I tested it nevertheless. There is very little information about this camera. It was launched in 1996. There is a later model, end of the 1990s, with simlar features, the EF 88. The main features of the camera are:

34mm F4.3 focus-free lens, min. focus 1.3m
Camera flash indication in the viewerfinder window


Shutter speed: single, 1/125


Size 125x70x47, Weight 205 gr. batteries included
Limited DX code for ISO 100 - 400 (only 2 contacts), auto wind, AE, flash auto.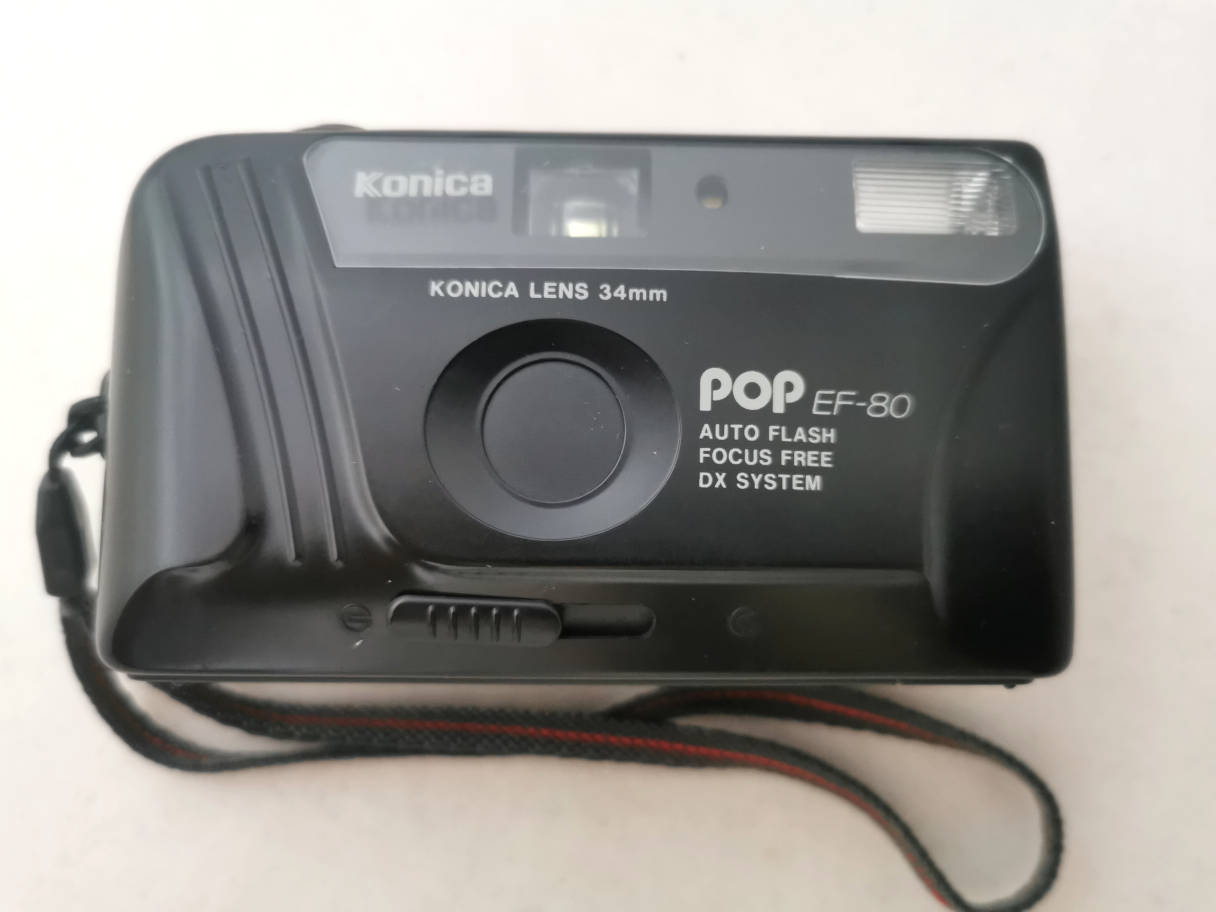 Front closed.


Back view. Camera flash ready lamp and flash use, lights, when flash will be necessary. Viewer. Film type window.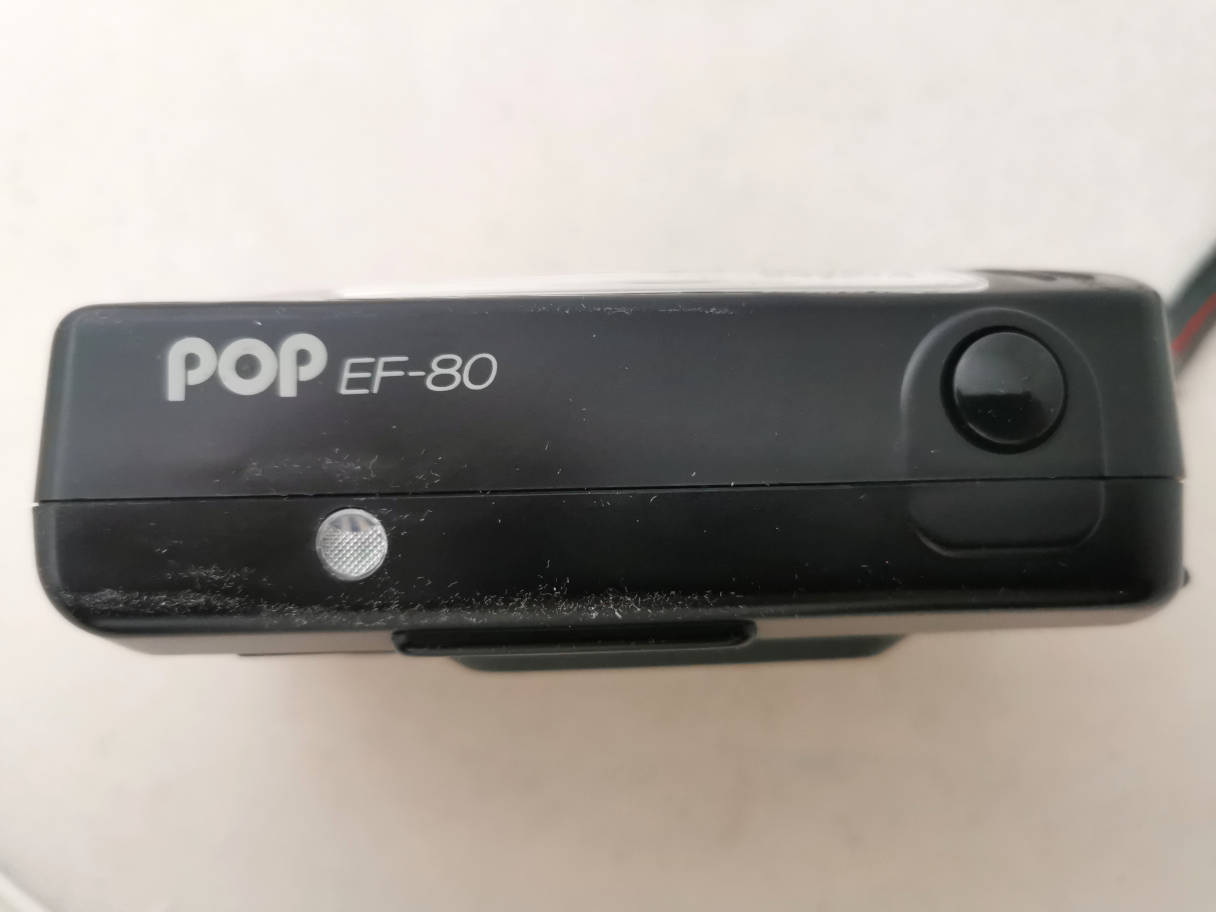 Seen from above. Just a shutter button and an indicator for film wind.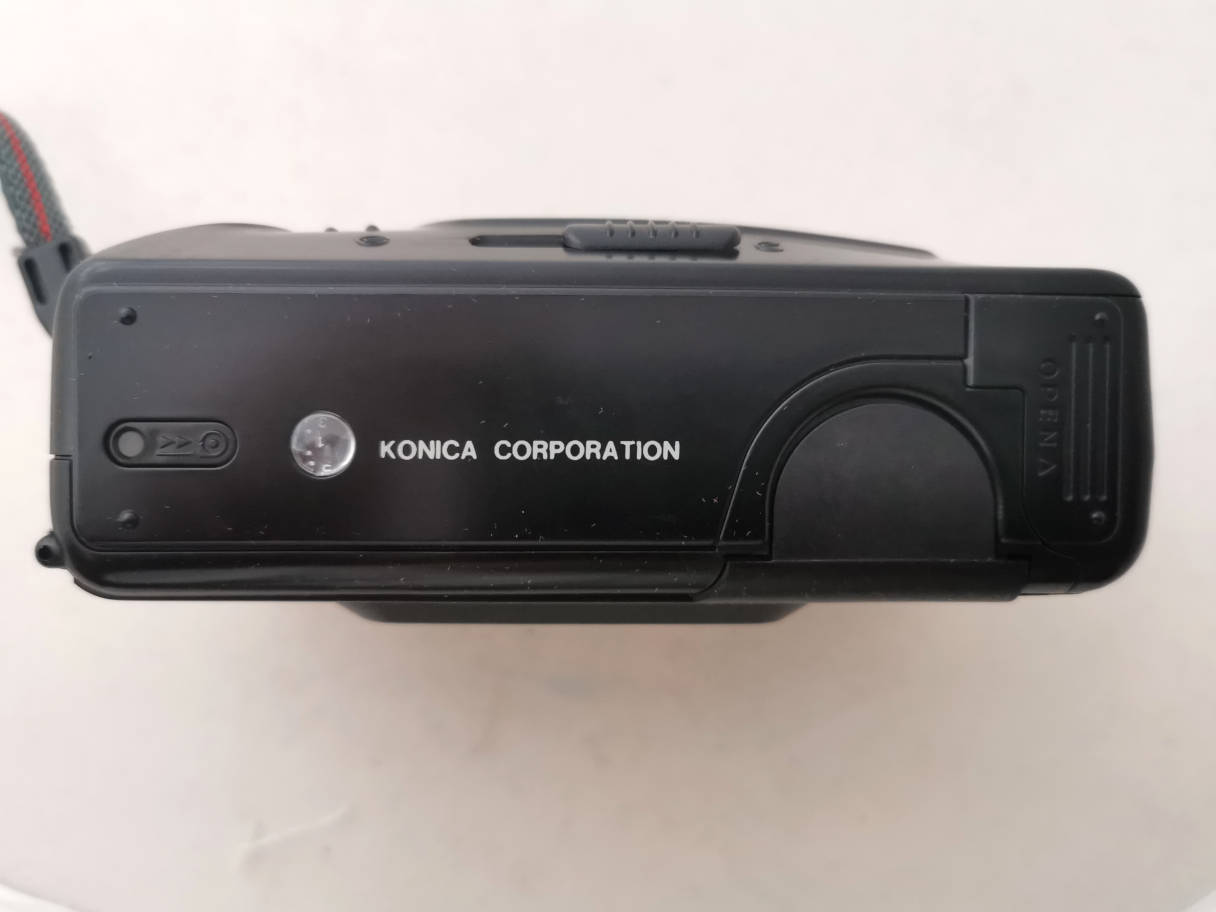 Seen from below. Battery compartment (takes 2 AA batteries). Rewind,

a mecanical film counter.

No tripod socket.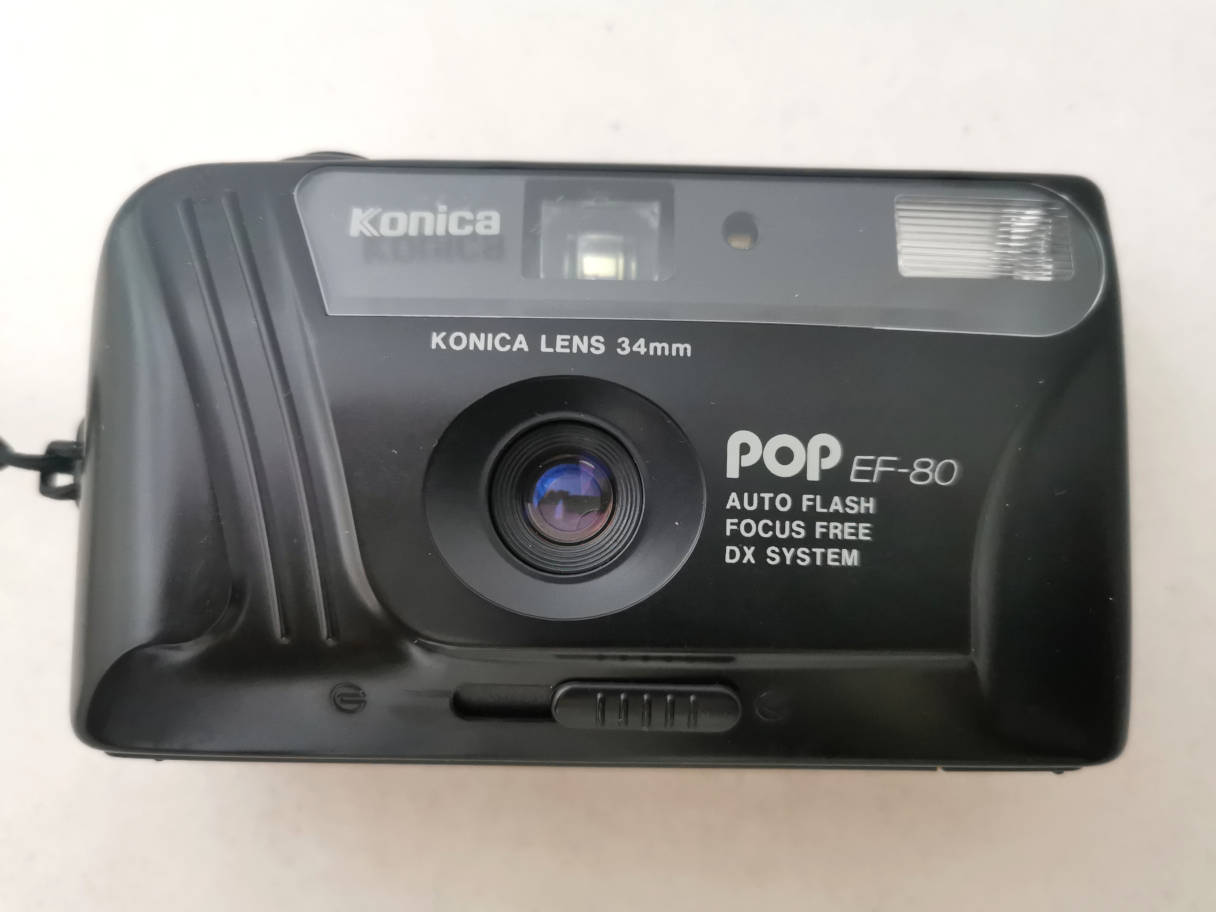 Camera open.


Coming later: Film compartment open.

This camera is incredibly basic. You slide it open and push the shutter, that's all. There are no features. All is automatic. The camera has a fixed focus lens. No slow shutter speeds for night photos. No automatic spooling to the first photo and no automatic re-spooling, but auto wind between the photos. Point and shoot as basic as possible.