This is a very basic compact camera, probably not an ultra compact one. It was given to me, so I tested it nevertheless. There is a bit information about this camera, obviously it was marketed by Photo Porst in Germany.. It's from the 1990s and has no features except 2 focal settings.

35mm and 55 mm lens, fixed focus, min. focus ?m
Flash indication next to the viewerfinder window
Size 123x68x52, Weight 217 gr.
auto DX, only 2 contacts, 100 or 400 ISO, auto wind and AE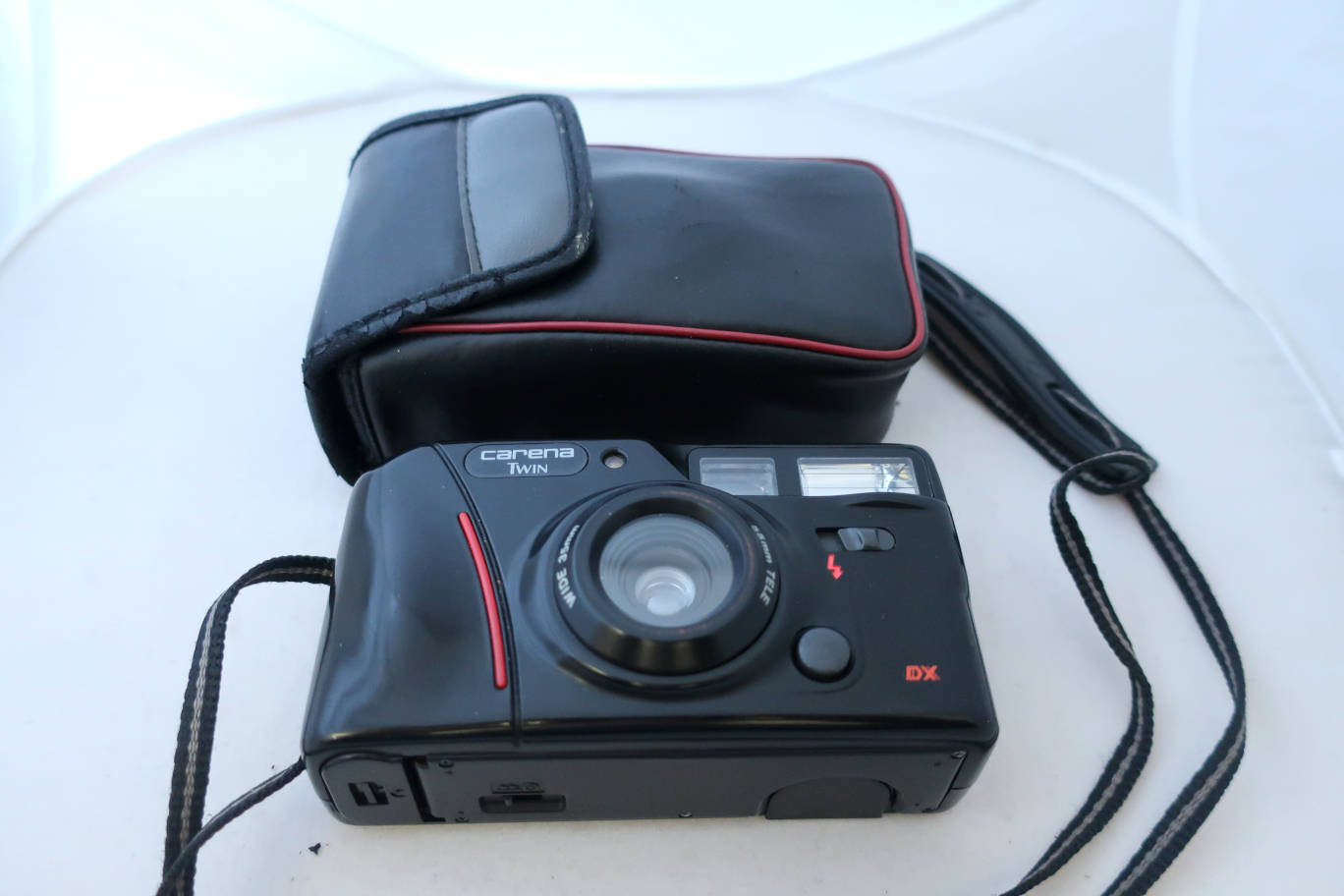 Front closed and case.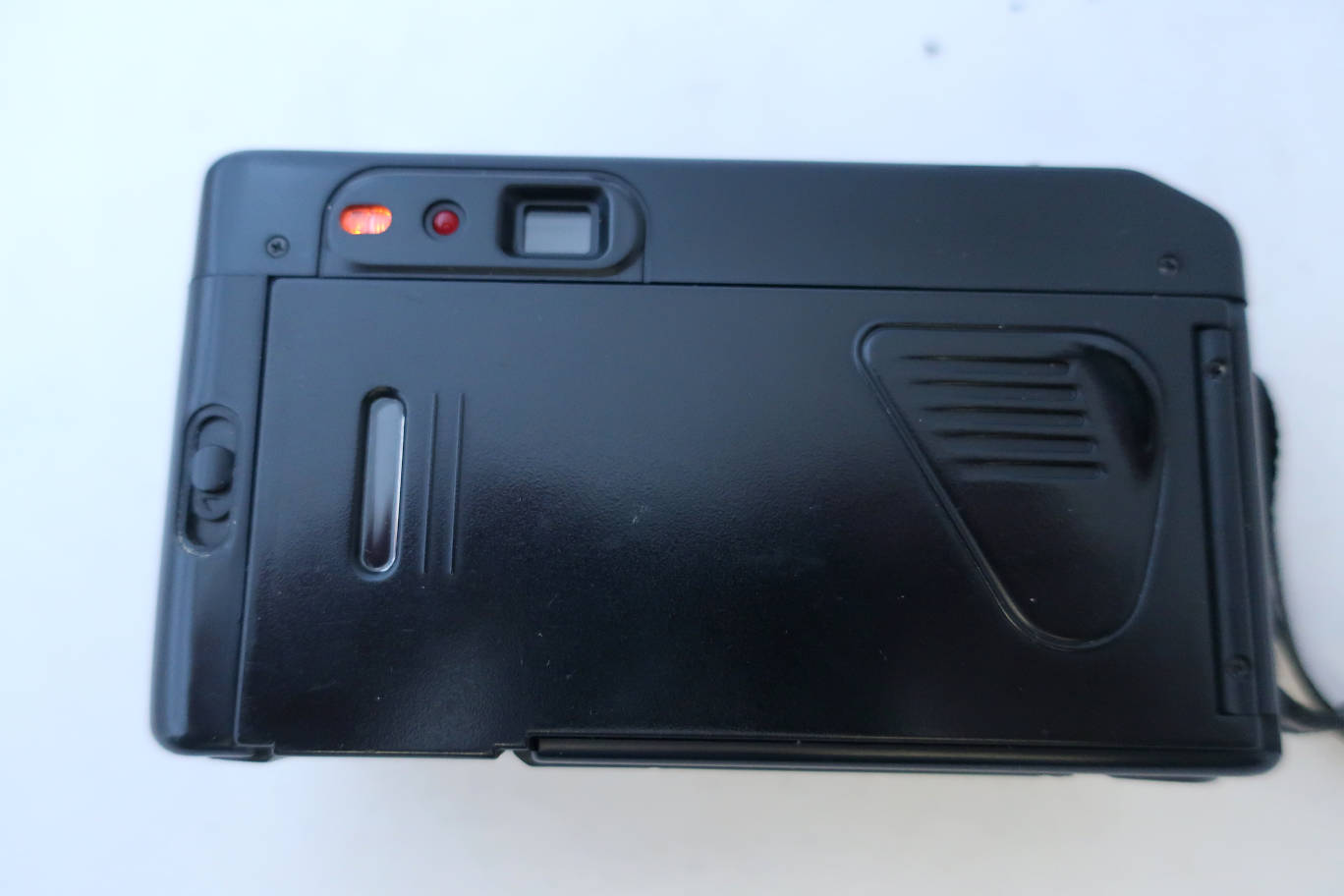 Back view. Camera OK lamp, flash charging lamp. Viewer. Film type window.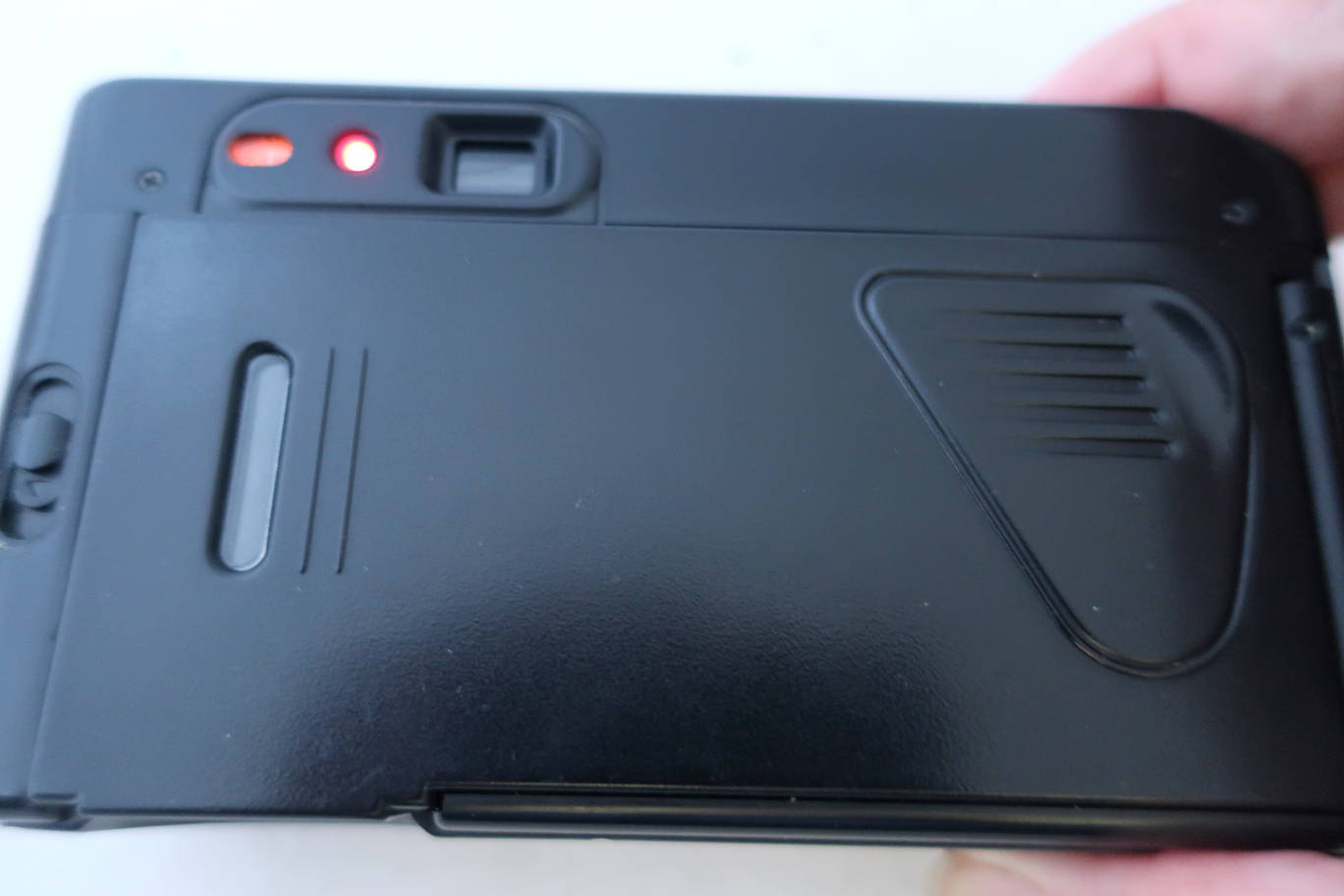 If you half press the shutter, it indicates if it needs a flash.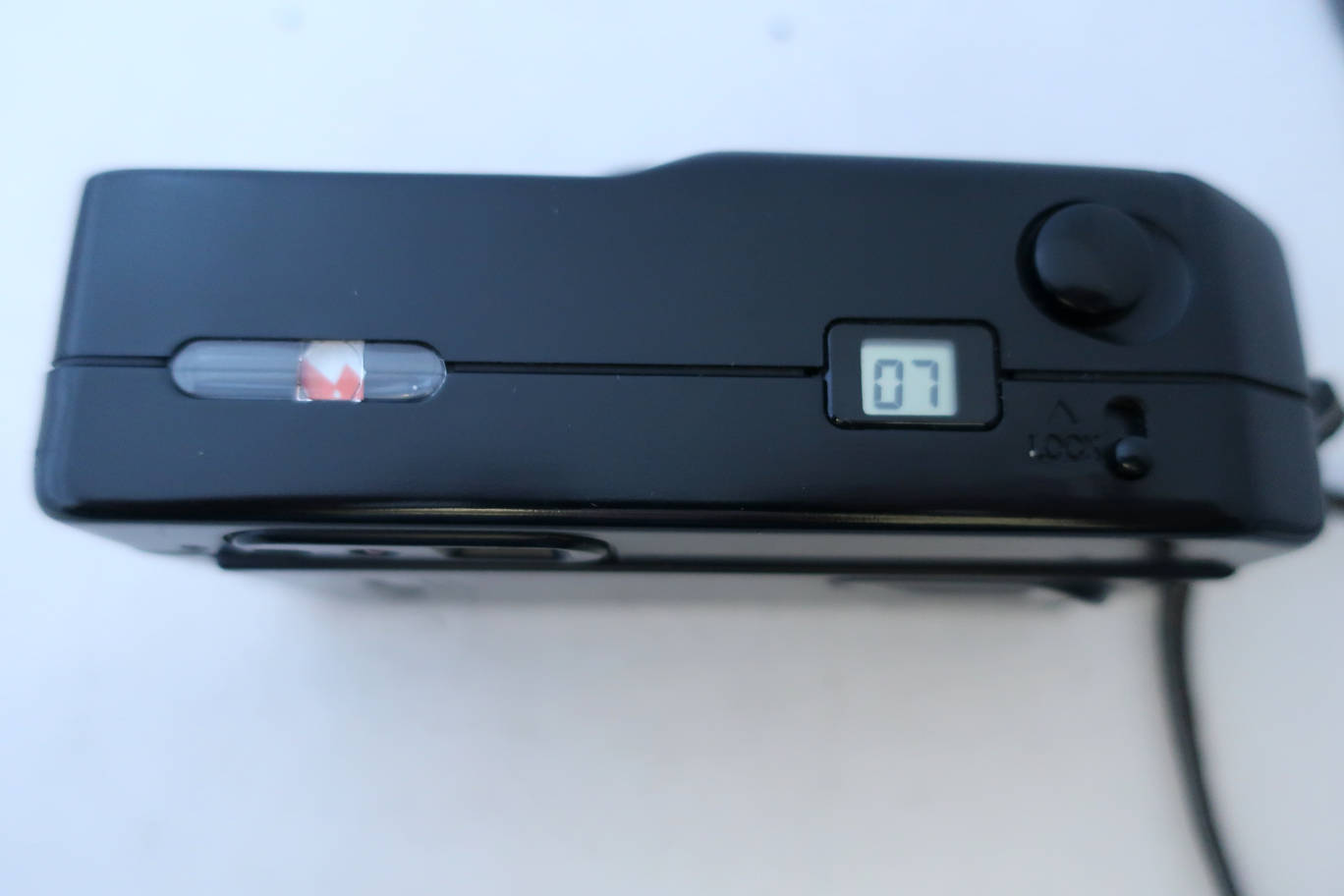 Seen from above. The little red and white pattern turns when the film spool moves. Film counter, counts shutter releases. Shutter button. Lock slide for shutter.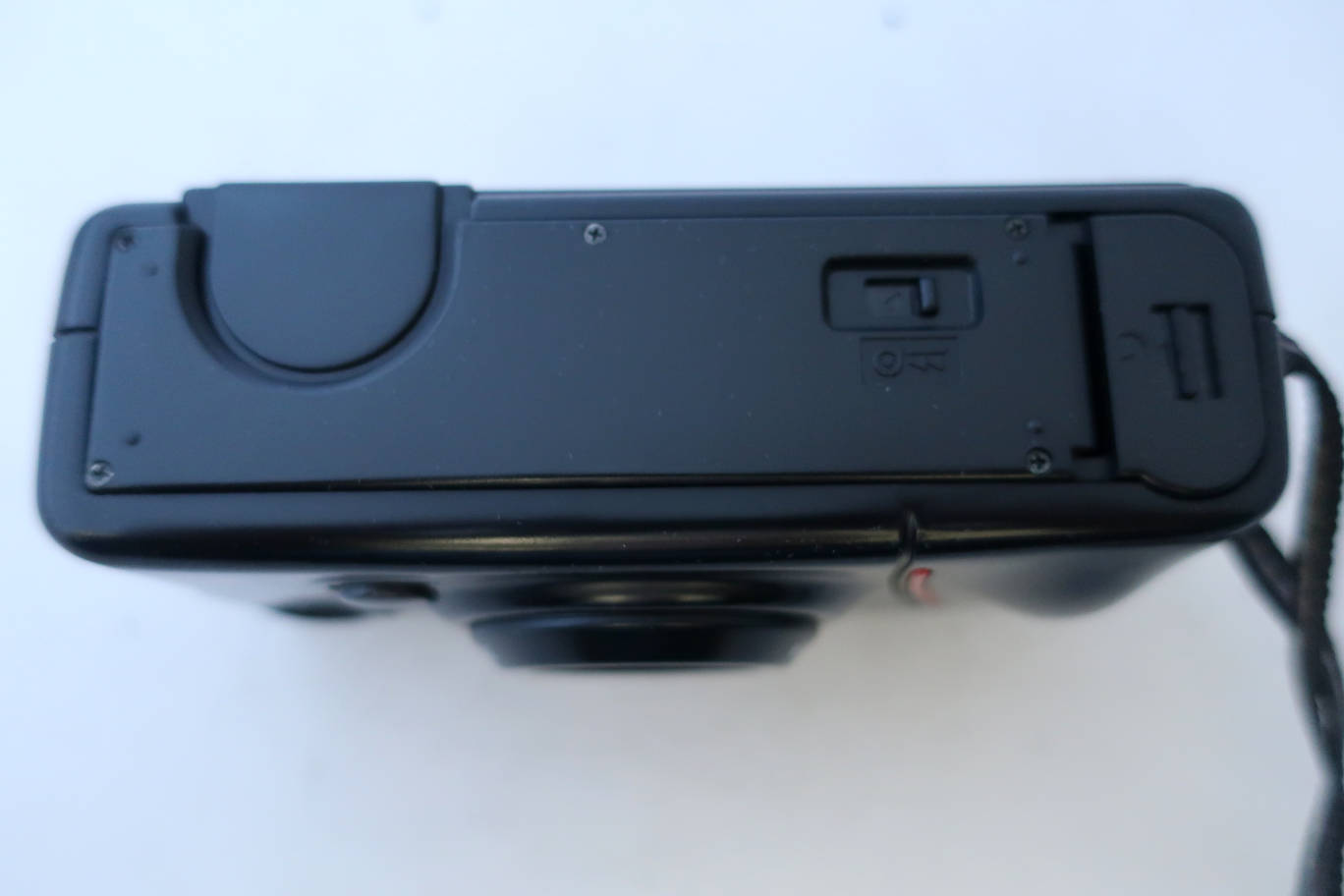 Seen from below. Rewind switch. Battery compartment (takes 2 AA batteries). No tripod socket.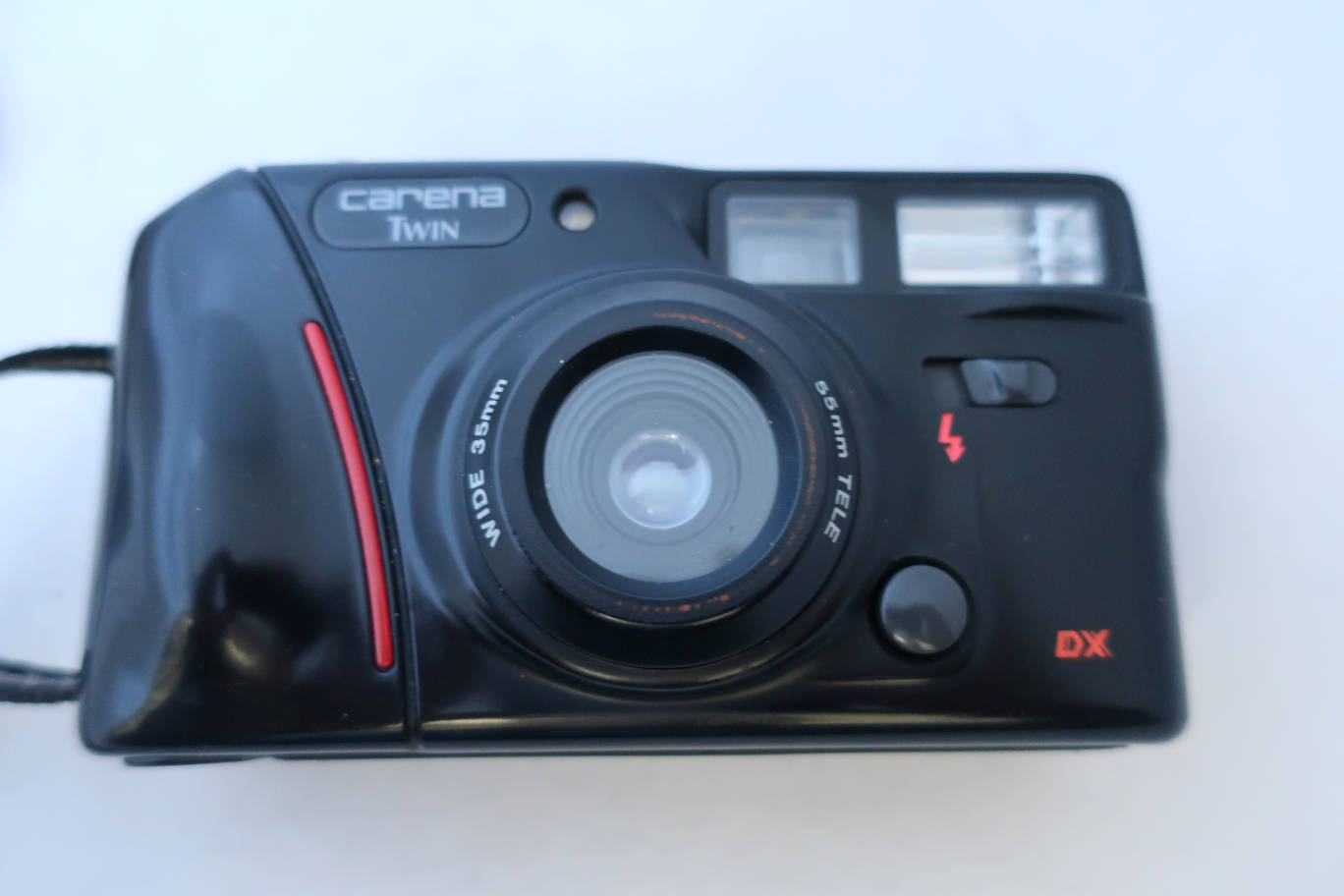 Camera front. The lens is protected by glass. Button to switch to "tele" setting. The lens comes out via a spring and has to be pushed back manually. Flash slider.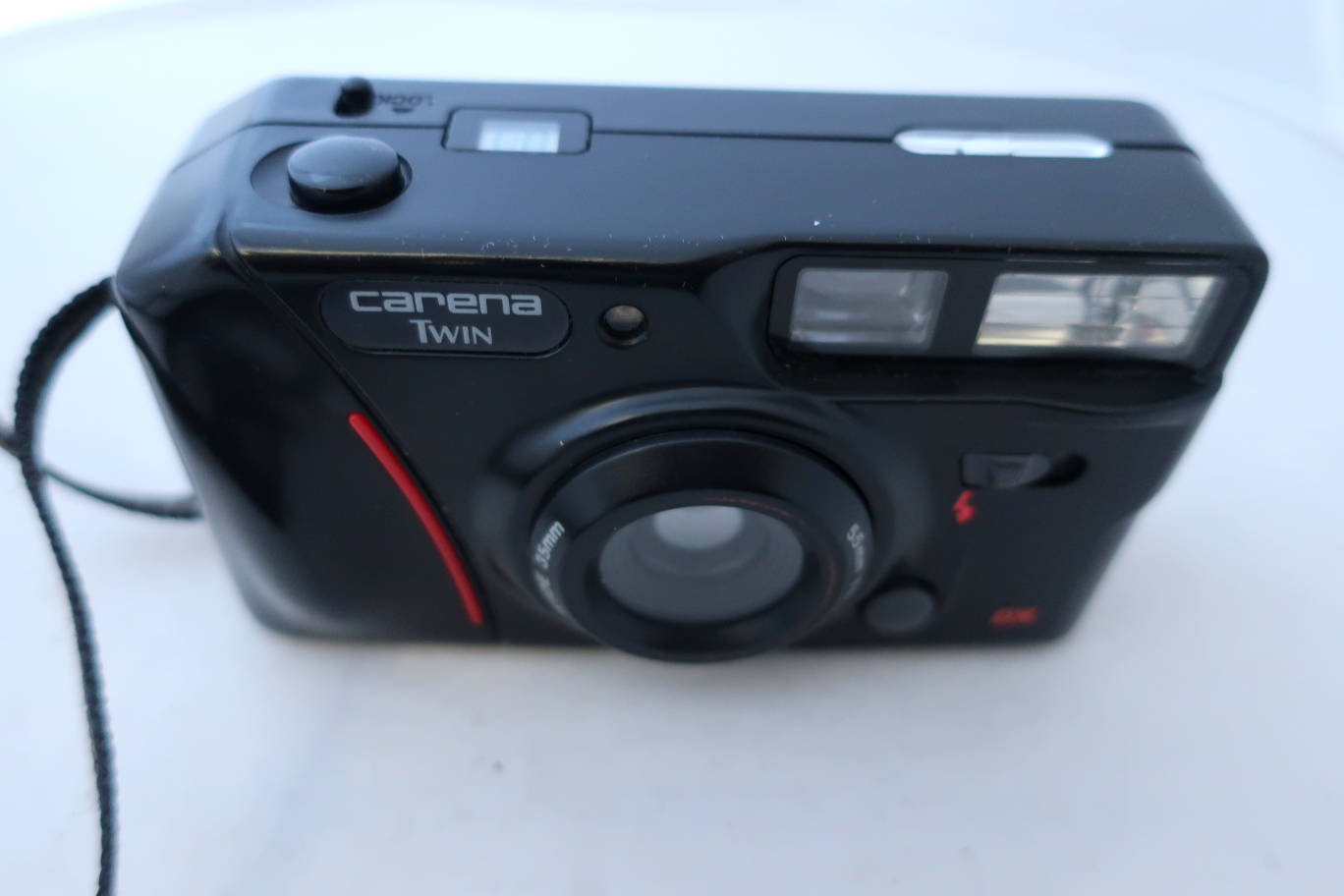 Wide setting.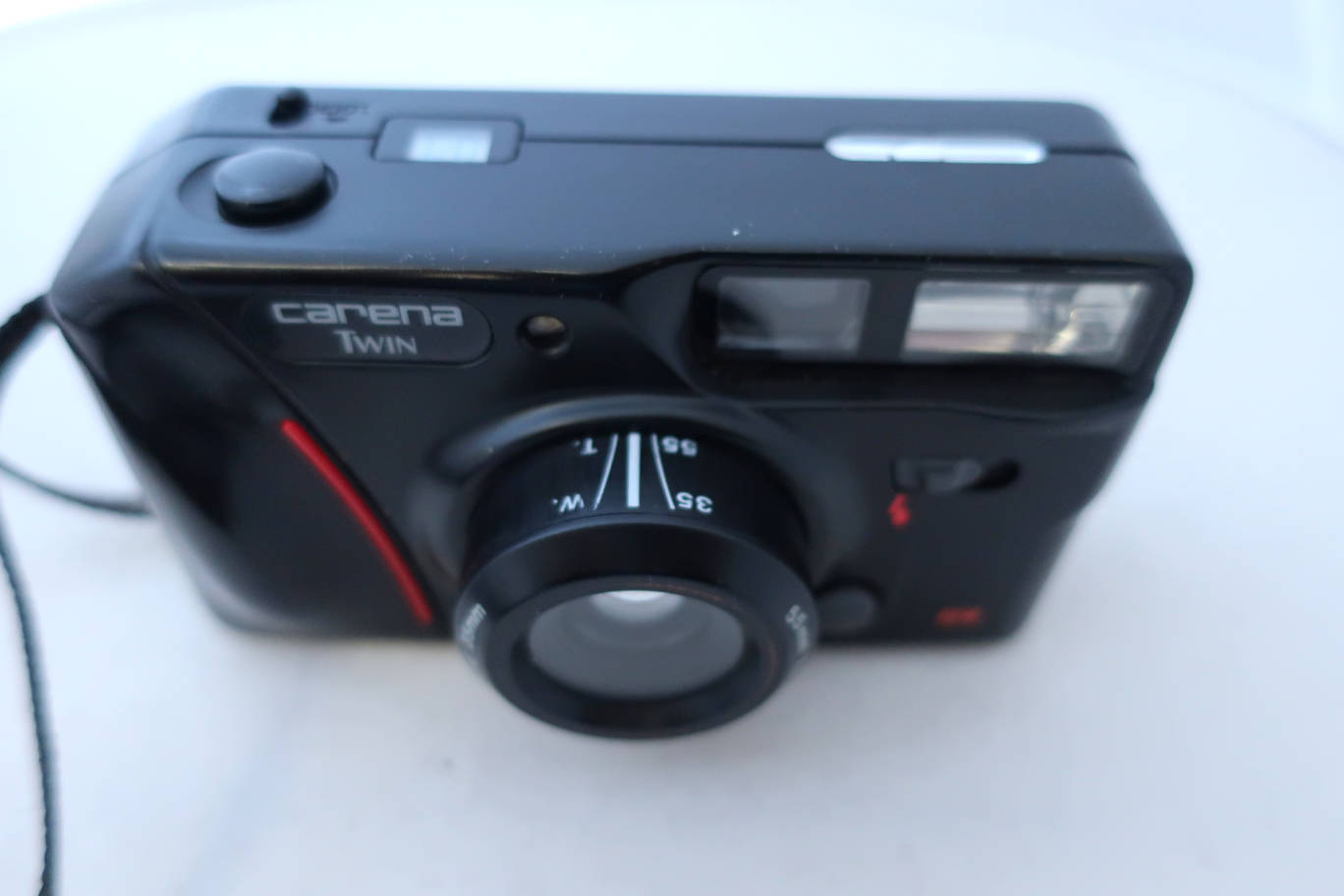 "Tele" setting.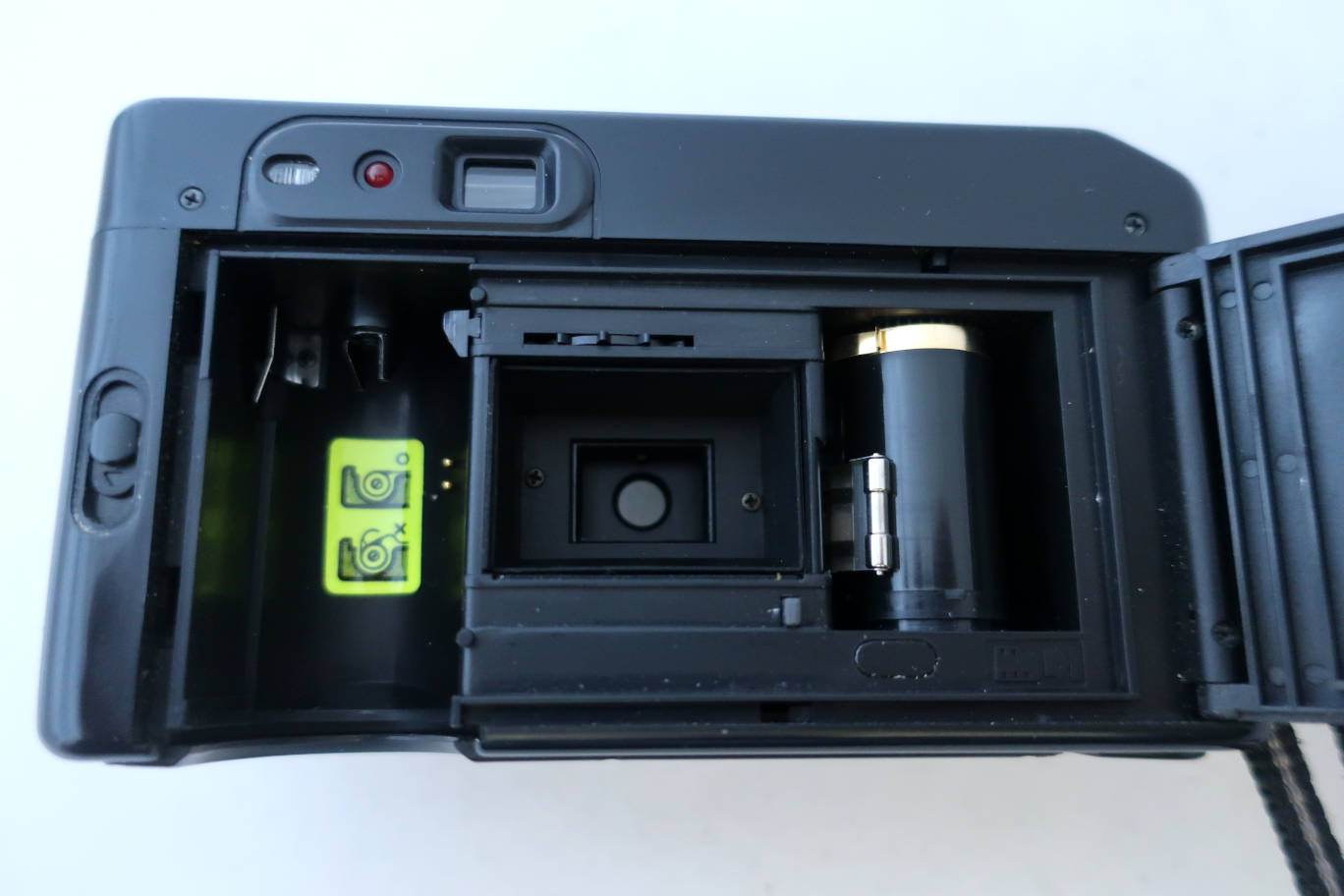 Film compartment open.

This camera is incredibly basic. You push the shutter, that's all. You can set the camera from 35 to 55mm focal length. Otherwise there are no features. All the rest is all automatic, except flash. The camera indicates the need of a flash next to the viewer if you half press the shutter. Point and shoot as basic as possible.