135compact.com

35mm ultra compact cameras Carena Micro AF




The Carena Micro AF seems to be a Konica Big Mini Ex, a cheaper version of the other Konica Mini models, there is very little information about it. It looks like the other Konicas, but has a cheaper lens. Carena is a brand name for the Photo Porst group. Its main features are:

34mm F4.3 Carena (Konica) lens, autofocus with focus lock, min. focus ?m
Electronic shutter
Size 115x63x33, Weight 175 gr. without battery
Limited DX coding (only 2 contacts), automatic film advance, several modes, including self-timer, makro, flash Off and B shutter (2s max)

Some pictures o he camera: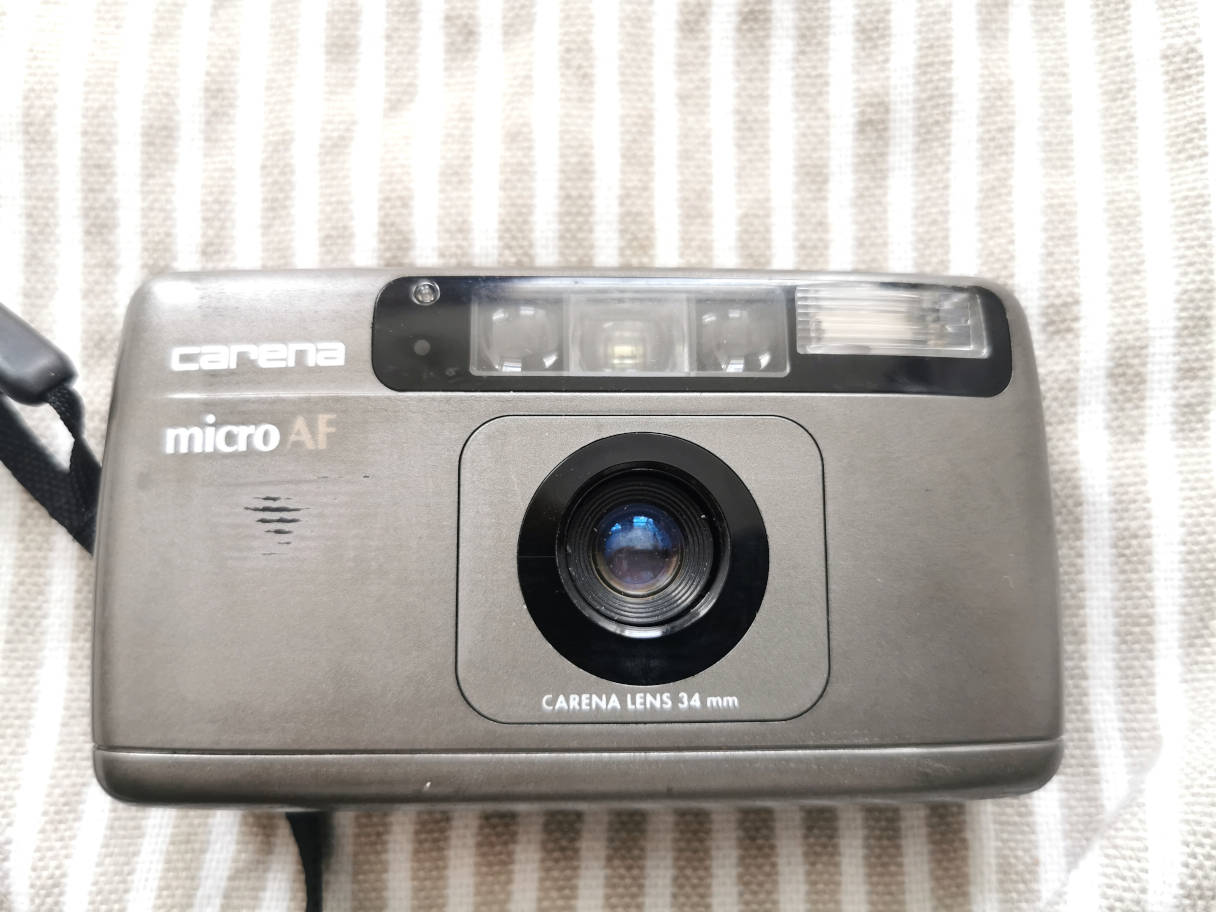 Camera front, switched off.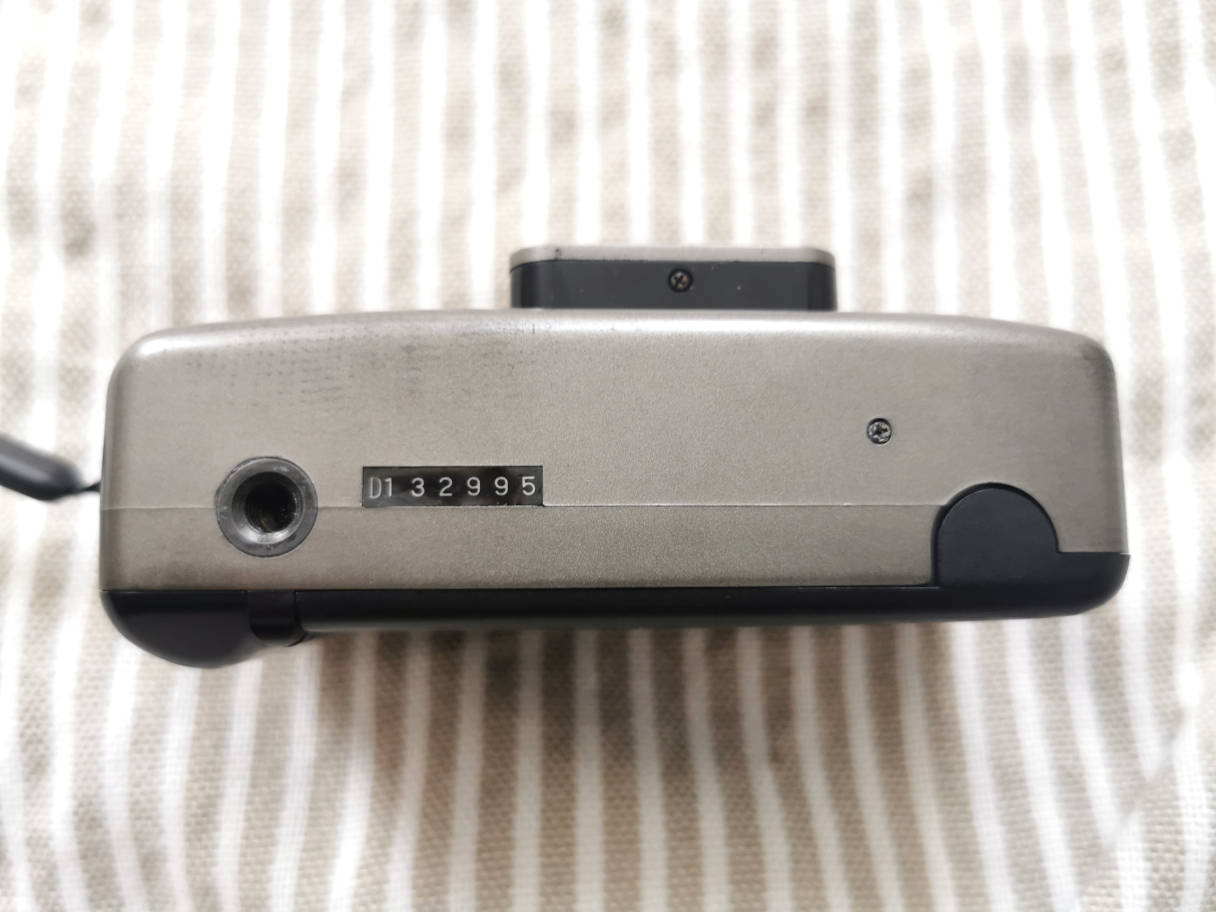 Bottom. Tripod socket.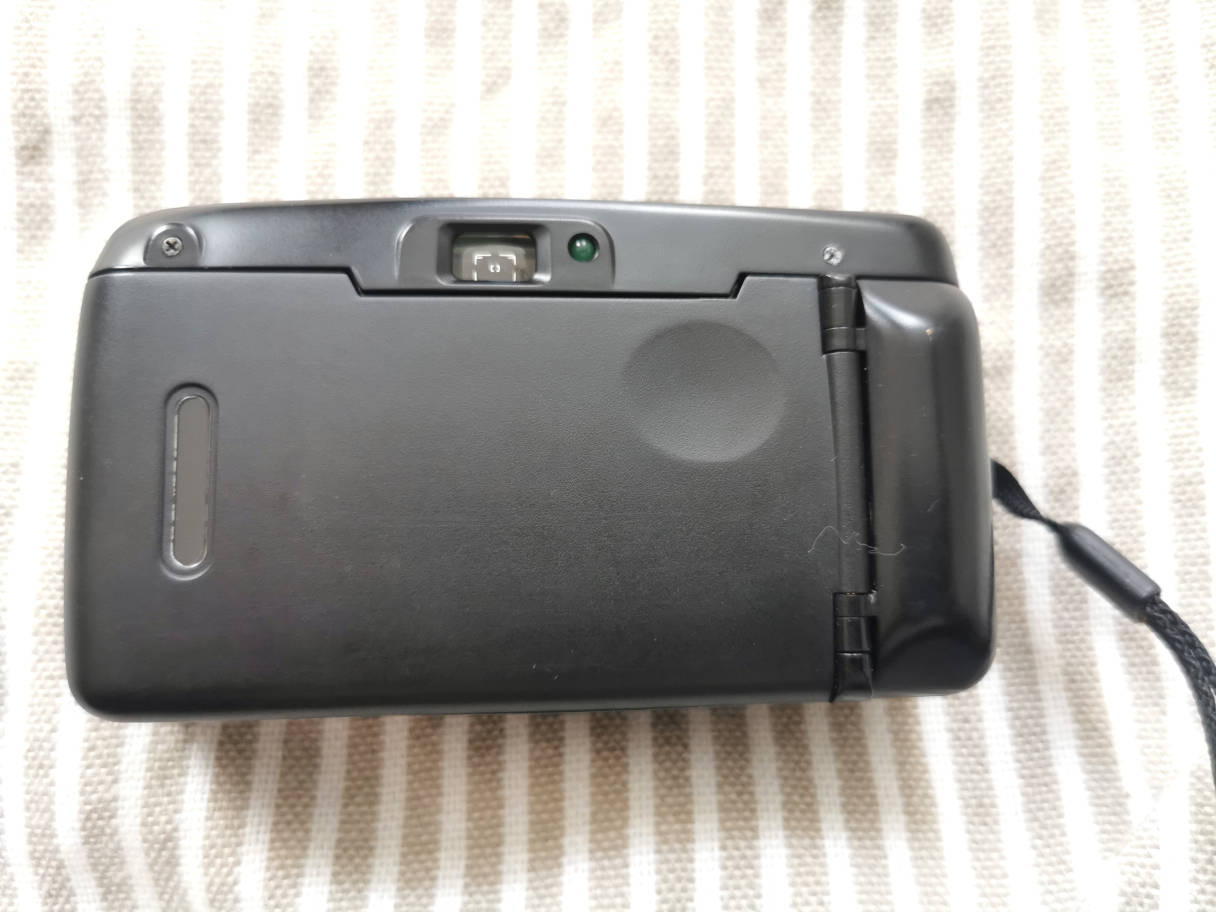 Camera back. Film type window, viewer with 1 LED (exposure/flash confirm), battery compartment.
Takes a CR123 battery.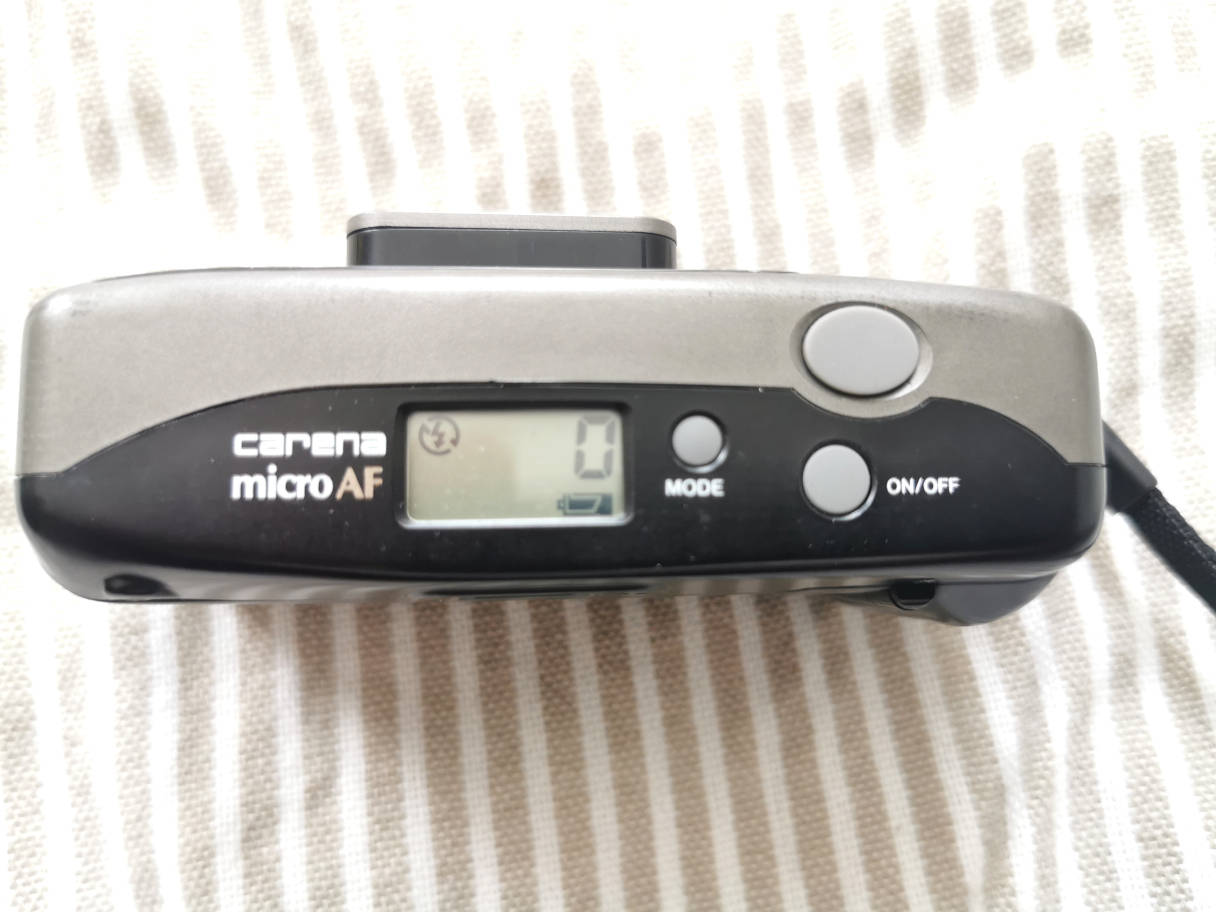 On top:
LCD screen,
mode button,
s
hutter release and on/off button.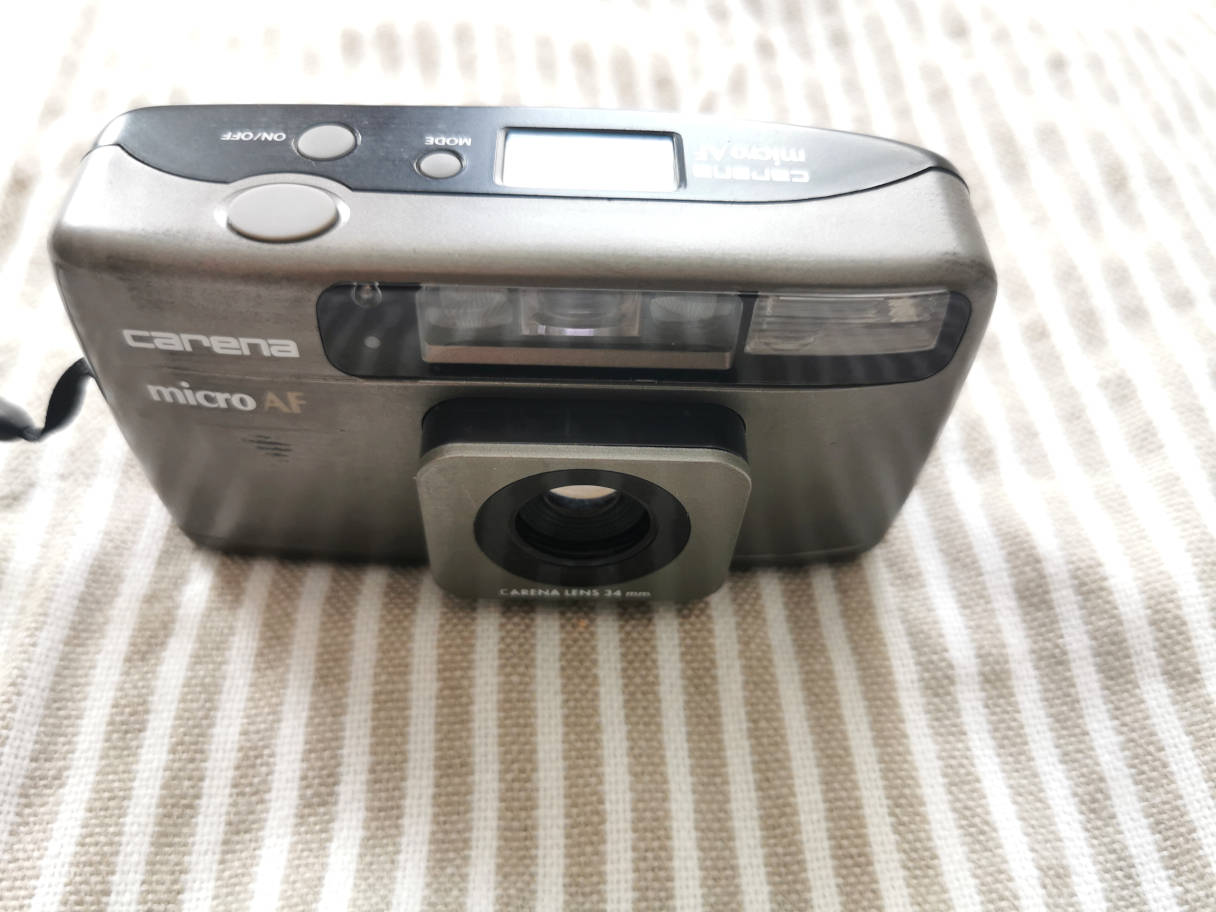 Camera on.
The lens only moves out a little.
.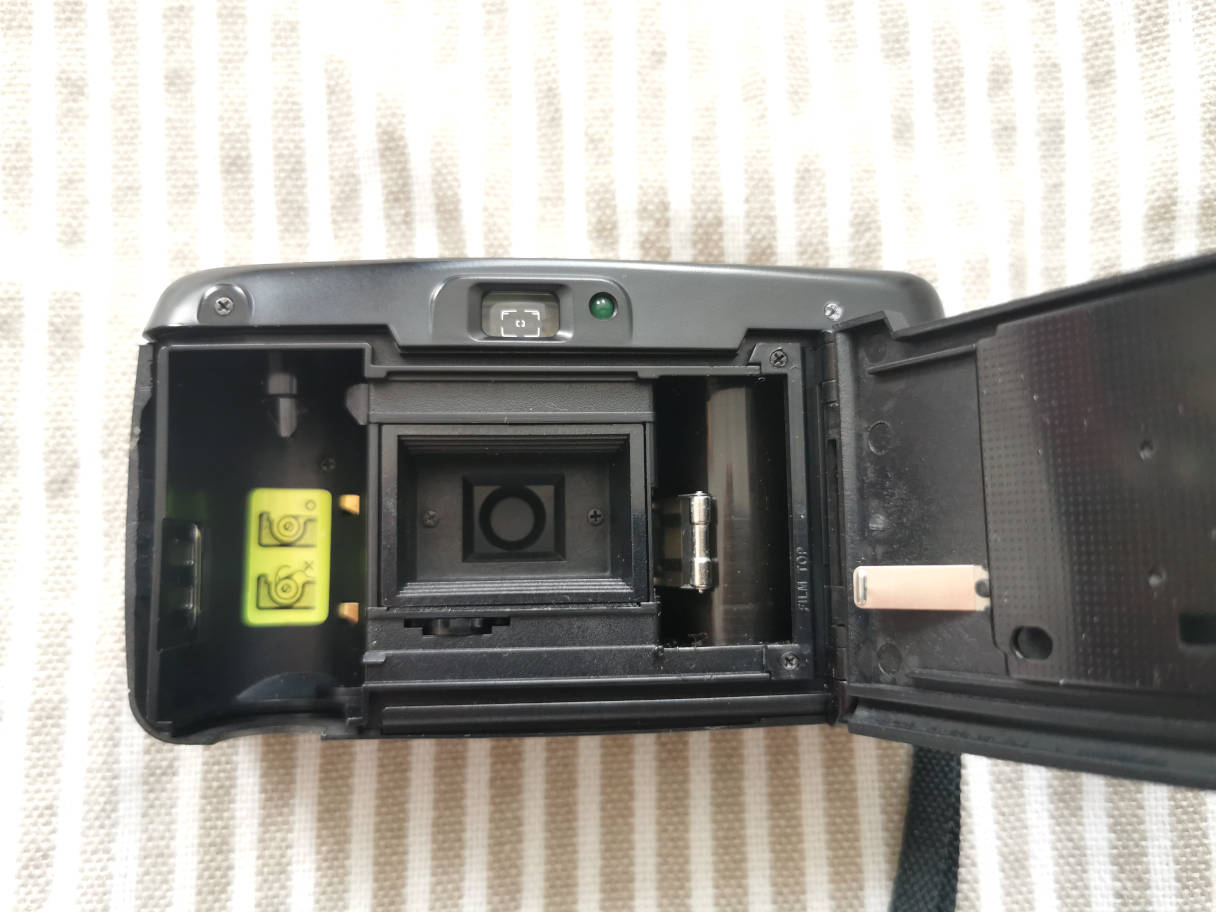 Back open.
The film leader is safely engaged when you close the back.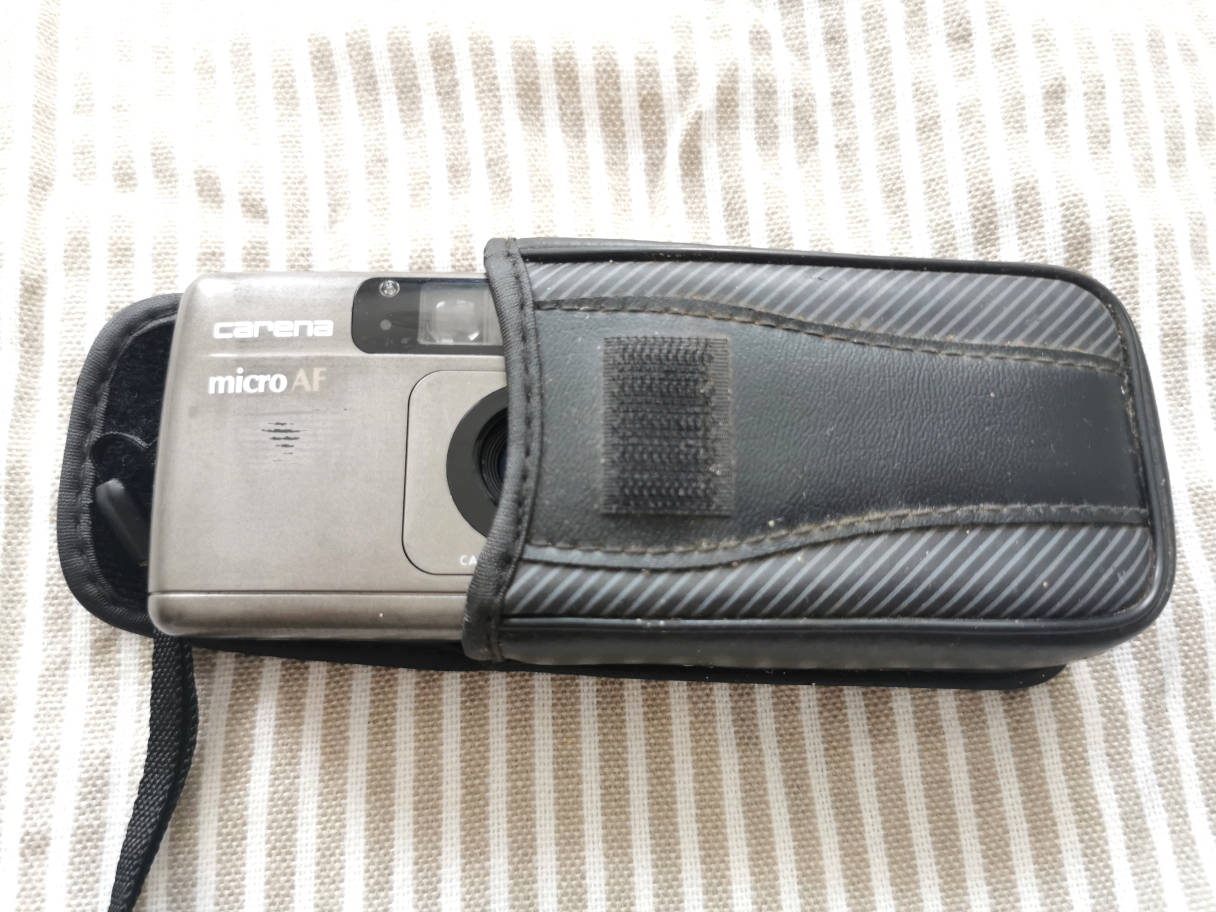 Original case.

This camera is easy to use, push the on/off button, the lens moves out a bit and it's ready. Autofocus is responsive and works well. Putting a film is easy as well,

drop the filn,

tear the film leader up to the mark and that's it. The camera winds it automatically. It has few manual settings if needed, the menu is very easy to access on a LCD screen. Auto flash setting at start, which is the case with most ultra compacts.

It's a basic point and shoot camera with a good, moderate wide angle lens, good picture quality, in a very small pocketable body.