The Braun Trend Zoom 70 C-AF is a mid-range 35mm film camera. It was first released about 1998 when the digital market was just coming up. It has a moderate zoom that covers 35-70mm in a small body of a sober design. There was a date model.

Braun is a German Company, founded in 1915 for metal and optical goods, which changed its name to Carl Braun Camera-Werke in 1948. They made high quality cameras at good prices such as the famous Paxette series. Their film cameras, especially the Nizo series, gained some fame. They also made millions of projectors for diapositives named Paximat. Camera production was moved to the Far East as soon as 1965. In the 70s and 80s they did the service for Konica cameras in Germany. When the market for analogue cameras broke down, the company went bust and reappeared as Braun Photo Technik which sells rebranded cameras of all kinds.

The camera's main features are:

35-70mm F5.2-9.8 lens, 5 elements in 5 groups, autofocus with focus lock, min. focus 0,8m
Electronic shutter, 1/300 - 1.7s
Size 116x65x42, Weight 211 gr.
25-3200 ISO, automatic DX coding, automatic film advance, AF and AE, special modes: red eye reduction, flash on, fill-in flash, flash off, night mode, +1.5 EV, infinity mode, self timer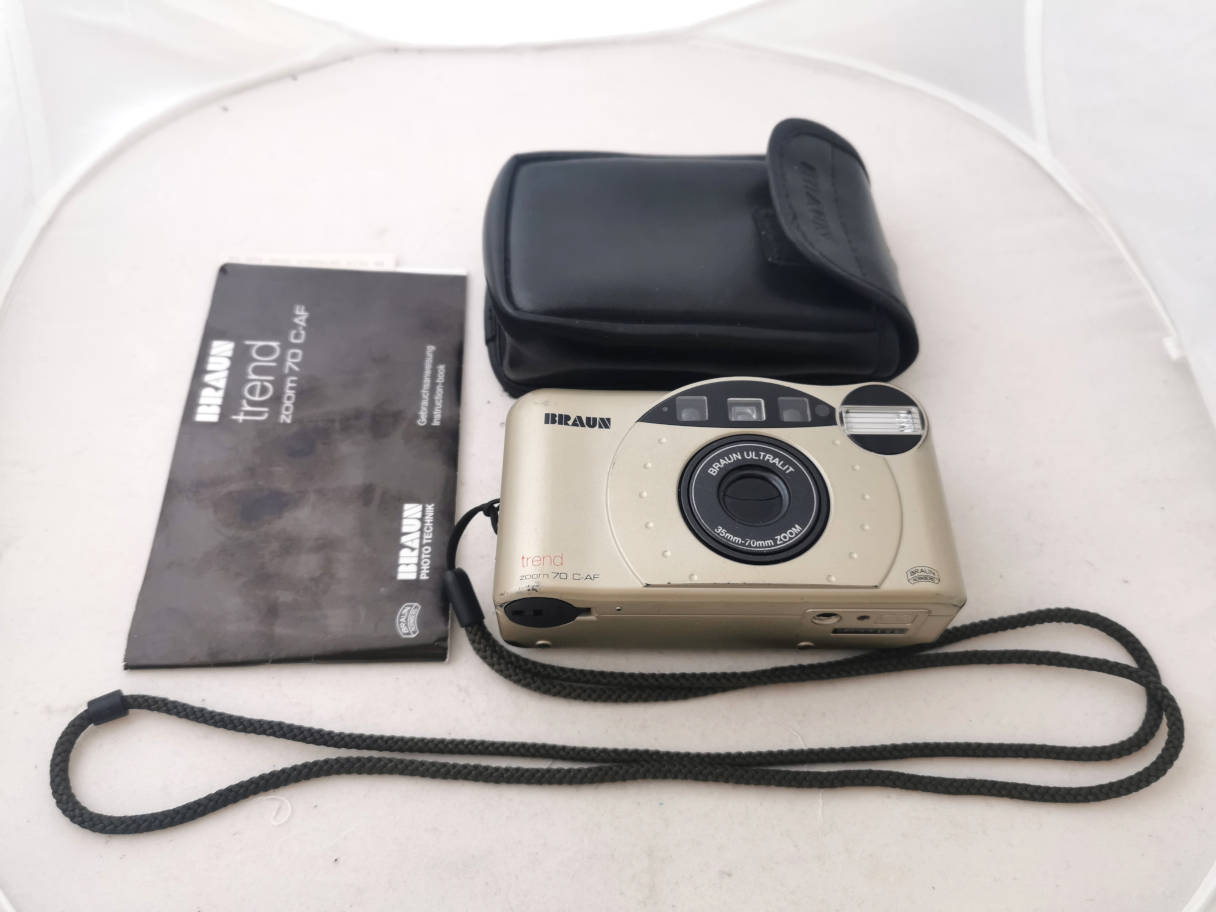 Camera, manual and pouch.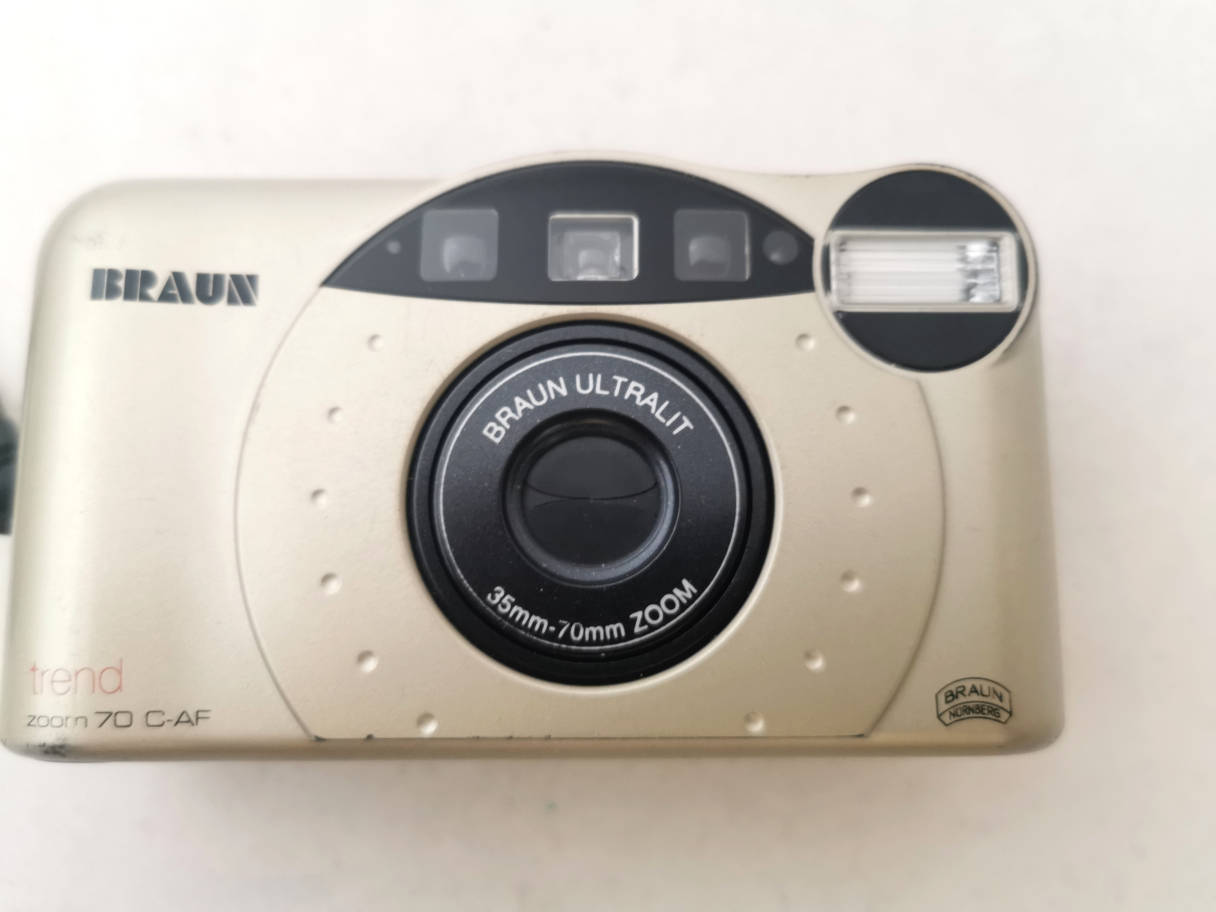 Camera front closed.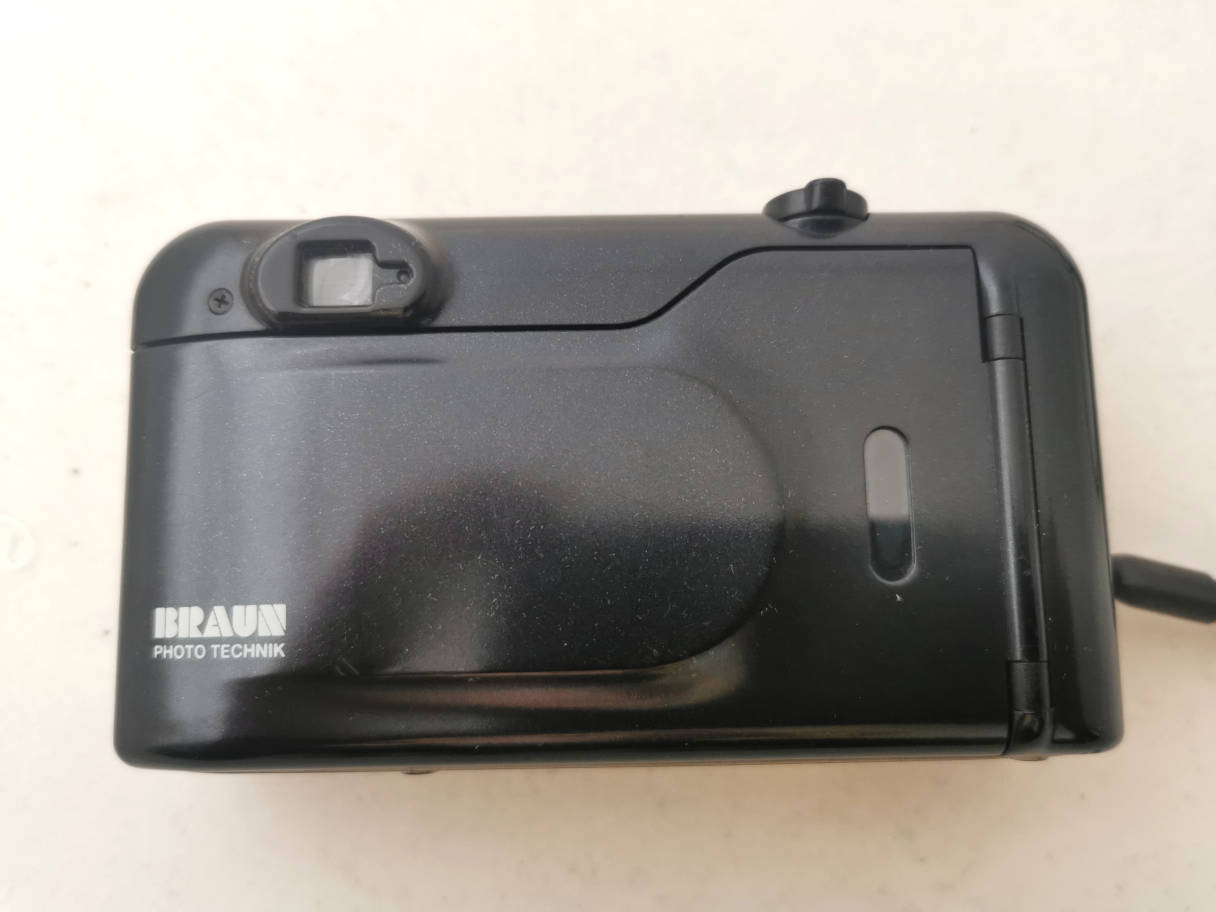 Camera back. Viewer with 1 LED for AE and AF. Film type window.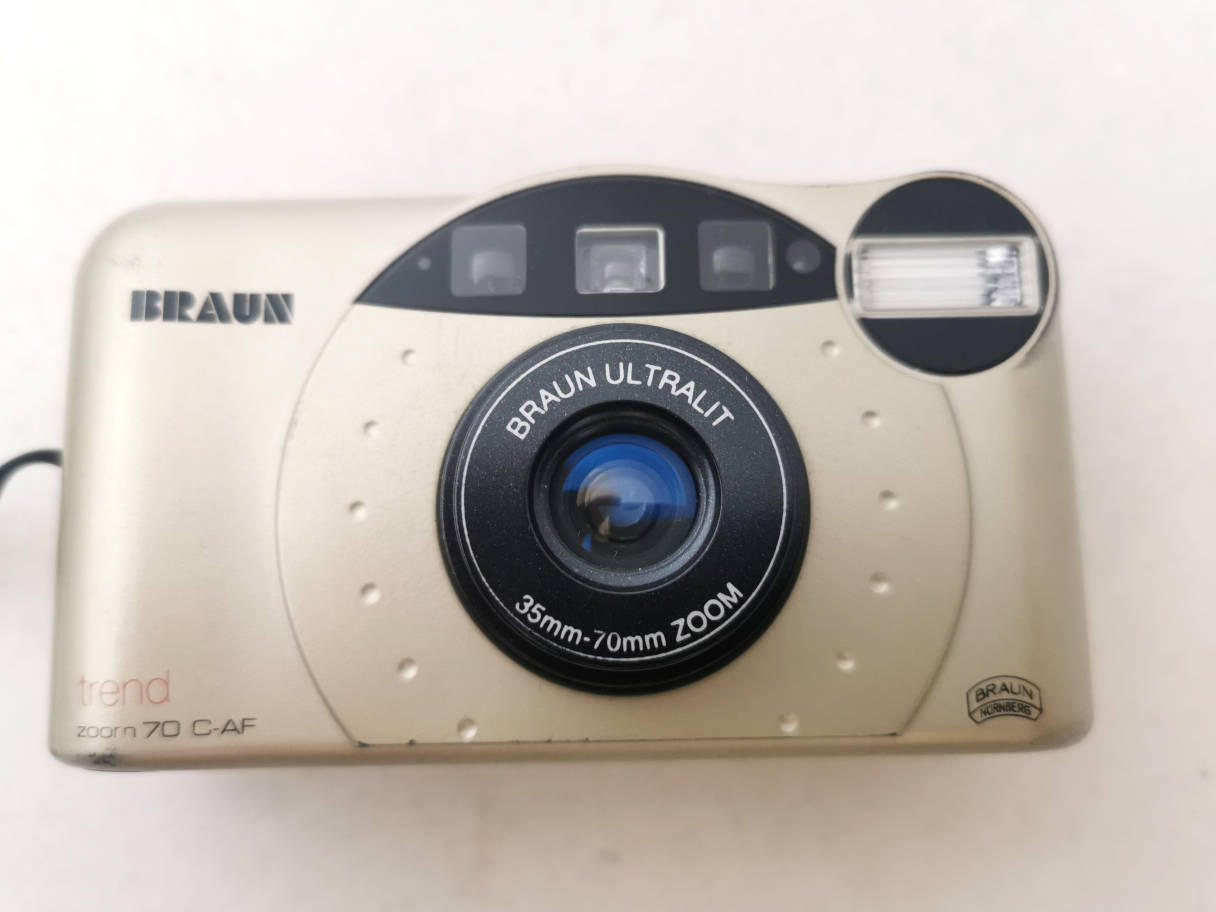 Camera front open. The flash is set automatically. Flash guide number ~18 (m/ISO 100). The lens moves automatically to 35mm.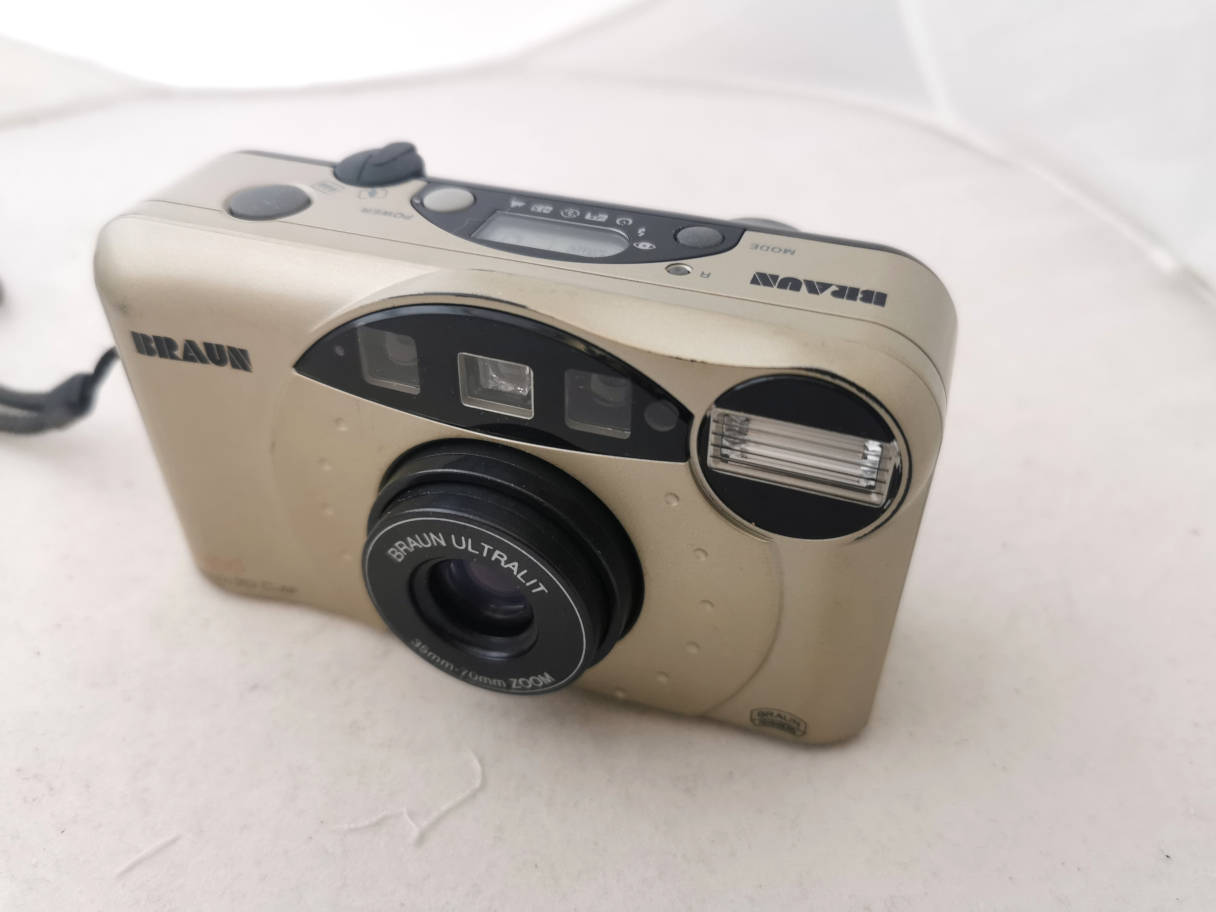 The lens set to wide position, 35mm.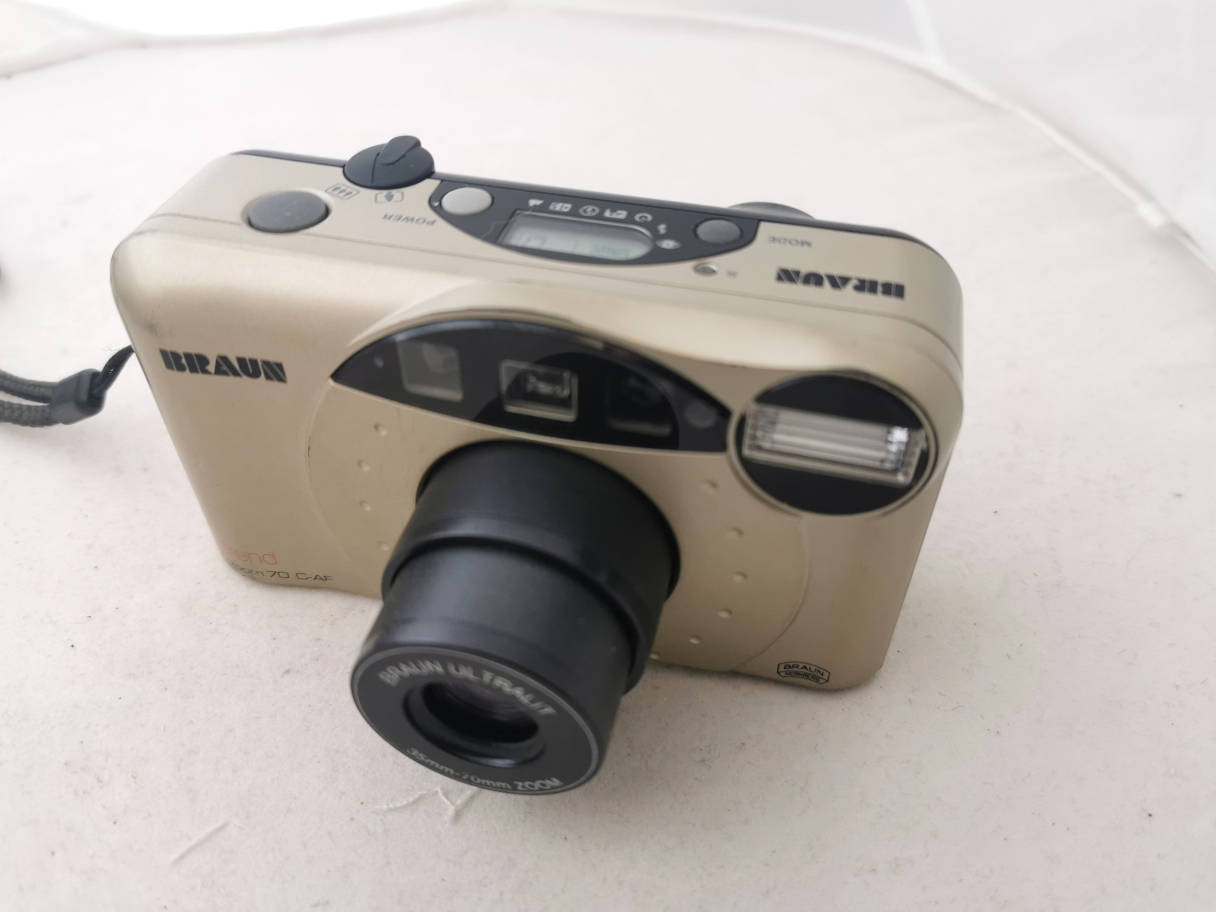 Lens moved out to its tele position.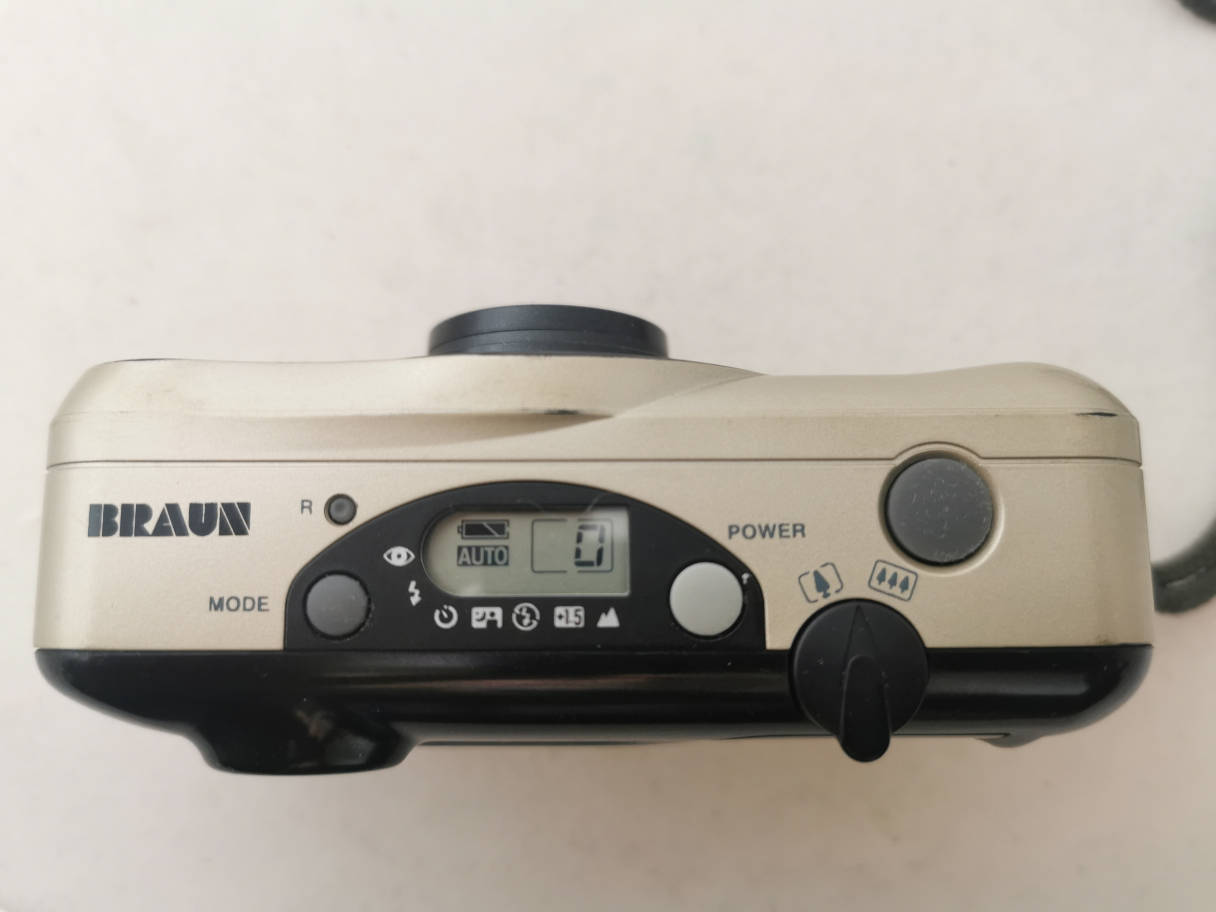 View from above LCD screen. Mode button,
m
id roll rewind
button
,
On/off
button
.
Wide/Tele switch.
Shutter release button.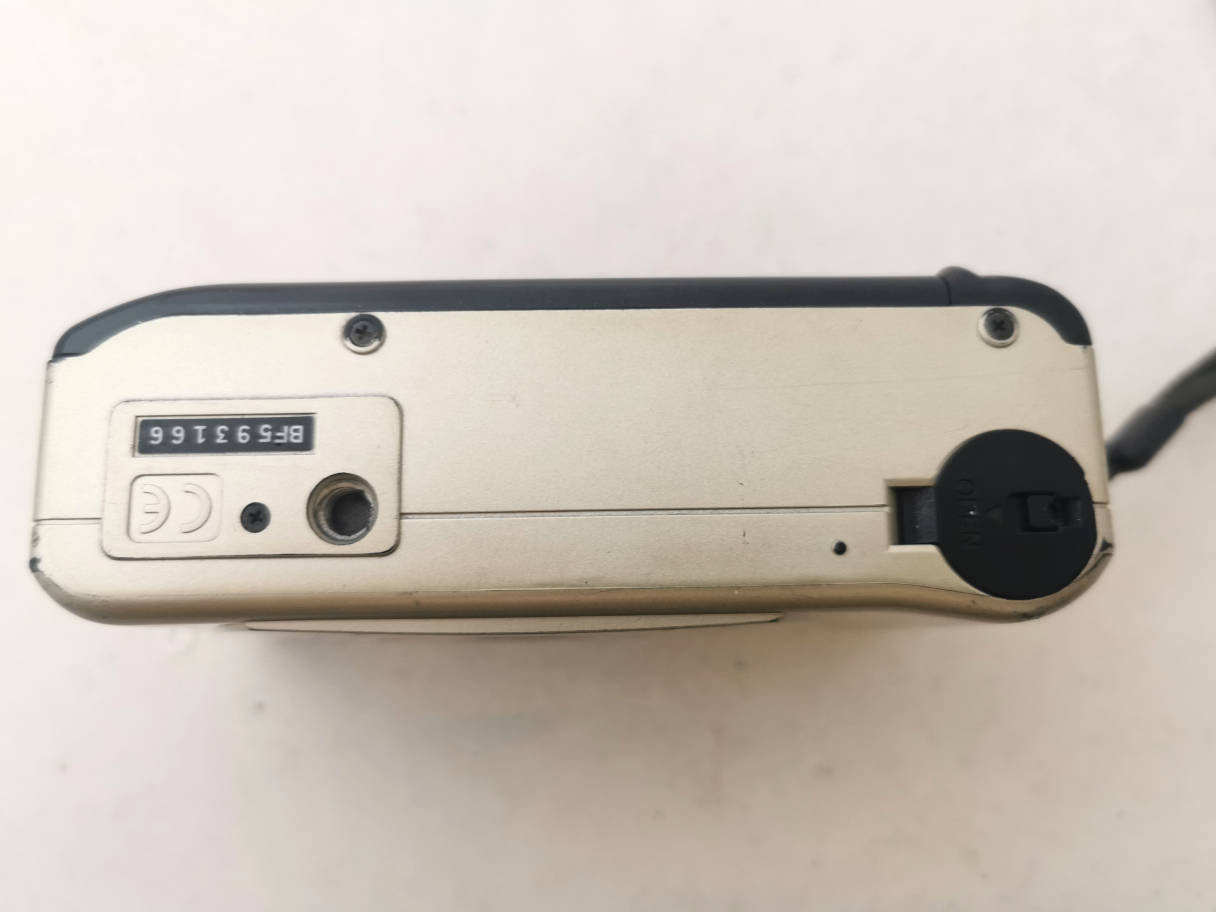 View from below. Tripod socket. Battery compartment, takes a CR123 battery.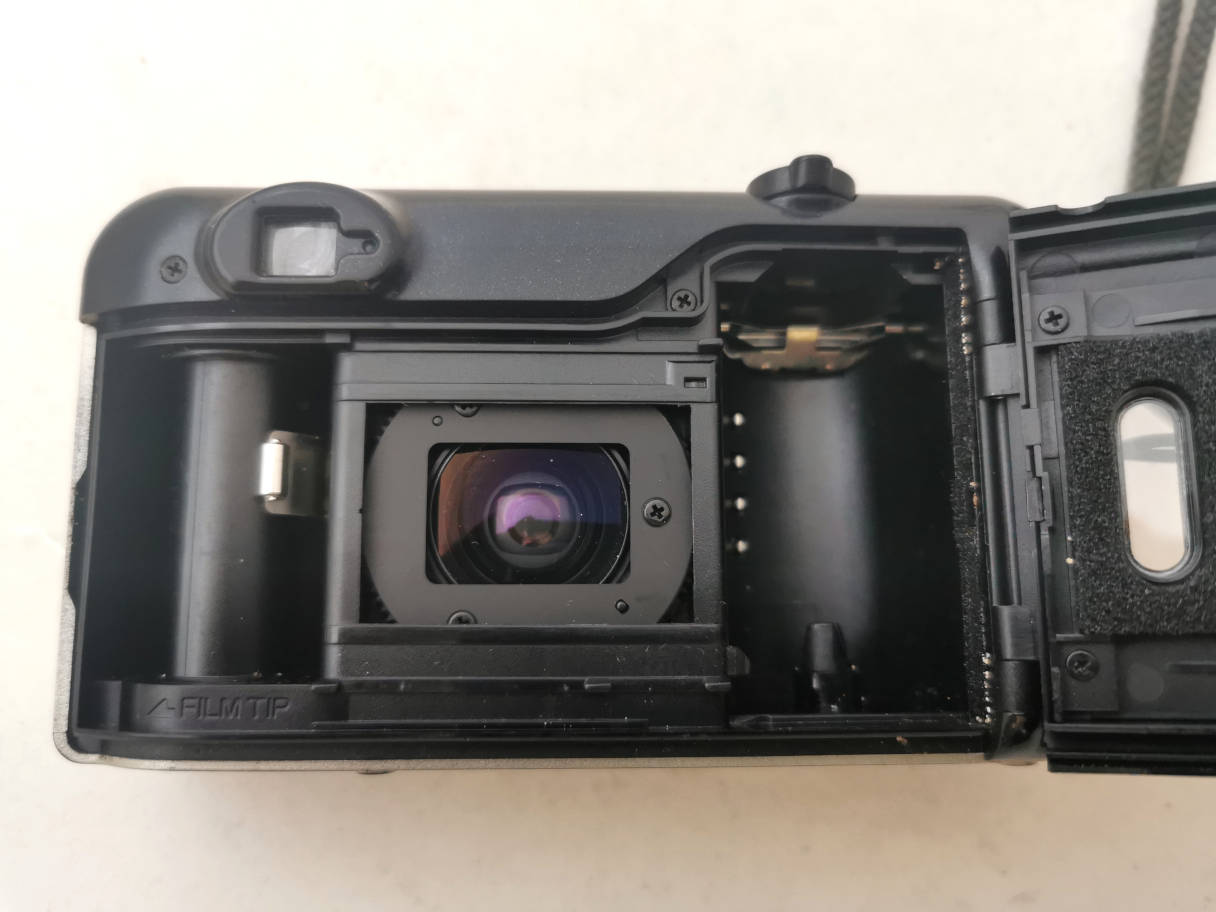 Film compartment.

This camera is easy to use. Autofocus is responsive and works well. Putting a film is easy as well, you drop the film, tear the film leader up to the mark and that's it. The camera winds it automatically. It has some settings if needed, the menu is very easy to access on a big clear LCD screen.

It's a good point and shoot camera with a moderate wide angle zoom lens, good picture quality, nice finish in a very small and light body. It sets the flash on from start, but has a flash off mode. A nice camera, easy point and shoot with zoom.